PLEASE READ THE ENTIRE EVENT DESCRIPTION.
THIS EVENT IS FREE TO ATTEND FOR ALL!
Please only RSVP "YES" if you will be attending. If you RSVP "YES" and find out later that you cannot attend, please adjust your RSVP response accordingly.
The pitch line up is set, but we are still taking requests for demo tables. If you would like table space to demo your product, send an email to: 
[masked]
This event features up and coming startups pitching to a panel of angel investors.  There will also be a brief presentation on how to effectively pitch to investors.
Being able to effectively deliver a pitch is critical to successful entrepreneurship, whether your purpose in pitching is to build a team, attract clients, or raise money for your start up.
Your ability to deliver an effective pitch to investors could make or break your startup.
Yet, many entrepreneurs struggle when it comes to being able to deliver effective pitches.
An investor/judge at a recent pitch event commented:
"We came looking for deals but most of you were not prepared to pitch your company – it's really disappointing."
At this event, our guest speaker will go over:
1) how to target what investors want to know about your startup
2)  how to find your "WOW!" message
3)  how to cover company fundamentals in 10-12 slides
4)  how to create compelling visuals for your slide presentation
5)  how to deliver an effective 30 second or one  minute elevator pitch
Attendees who desire will get an opportunity to practice their elevator pitch to the group and receive feedback. Participation is optional.
This brief presentation will be followed by a formal pitch contest to a panel of investors. The line up of pitchers  will compete for slots to pitch  in our regular  month-end pitch extravaganza at Plug and Play.
Pitchers who are selected to pitch in the month-end pitch finale at Plug and Play will have the opportunity to:
1) pitch in front of an audience of  300 plus attendees and a panel of all star investors
2) compete for prizes
3) vy for a meeting with an investor from an all star investor panel
For the pitch contest, presenters will pitch for five minutes.  Our investor panel will question the pitchers and provide commentary. After all pitchers have presented, the judges will deliberate and pick a winner and runner up.
Agenda
6:00 pm  – 7:00  pm Networking, Light Refreshments, Demo Table Showcase
7:00 pm  -  8:30 pm Steve Austin, Pitches to Investor Panel
8:30 pm  -  9:30 pm Optional Pitch Practice, Announcements, Networking
Presenting Startups
1) Power Go
2) Skill Sapien
3) Whale Path
4)  Post Wall Street
5)  Airomo
Investor Panel
Manny Fernandez
Angel Investor and early-stage Venture Investor, Serial Entrepreneur
Manny is an active angel investor and a Partner for SF Angel, Inc., SF Angel is an early-stage seed fund. www.SFAngel.co
Fernandez has been successful in investing in his own ideas, then taking companies from start-up status to exit. His success, investing experience and leadership are invaluable in his role as an angel investor/ early-stage VC and serial entrepreneur in Silicon Valley. Fernandez attended Stanford University.
SF Angel's latest investment was in www.realtyshares.com
Mike Loftus
Mike is an Entrepreneur-in-Residence (EIR) at The Angel's Forum. He brings over 20 years' experience working with startups and early stage companies. He has held senior leadership roles with several young companies including E-machines, Graphic Media, Spectron, Connectix, Netfish Technologies and inFreeDA.
Mike is also the Founder of The Glue USA, which advises early stage companies on building leadership teams, defining product roadmaps, building market entry strategy and sourcing investment capital. He mentors Australian companies through the ANZA Technology Network and Danish companies through Innovation Center Denmark. In 2012, Mike served as the first Entrepreneur-in-Residence at Cogswell College in Sunnyvale. He has also mentored high school and college students through SAGE Global and the Haas School of Business.
Mike has degrees in business and computer engineering from Rochester Institute of Technology, and the Executive MBA program at Stanford University and completed the Franklin Covey Leadership Program.
Interests
Lean operations
Strengths
Helping entrepreneurs discover the right revenue model
Getting the product to Minimum Viable Product or MVP quickly
Refining strategies in the light of real customer feedback.
André Guéziec
Founder, Beat the Traffic, Entrepreneur and Angel Investor
André is an entrepreneur and executive with a unique combination of product vision, technical depth, and start up expertise. His passion is to build a quality product and experience from the ground up.
André founded Beat the Traffic (nicknamed "BTT") in[masked] and successfully sold it to a Canadian media group, Pelmorex (The Weather Network and MeteoMedia) in 2012.
The Beat the Traffic system is used by 60 TV stations in many large North American cities. Beat the Traffic is also a popular Smartphone App, consistently in the top 10 in its free navigation category. Our mission is to "Help users Beat the Traffic" and BTT is essentially an ecosystem for actionable traffic and routing information, with a Media Business and Consumer angles, and combining conventional data sources with user-generated information.
André started BTT and, as its CEO, grew it to a profitable business with original and defensible Intellectual Property, and an excellent team. In addition to being employed by Pelmorex as Director of R&D, he is also an active Angel investor and advisor to a few technology companies. His sweet spot is to be the catalyst in early stage opportunities where it also makes sense for him to actively participate in an advisory role.
Earlier André was Senior Software Engineer and Architect at Multigen and Borland.
André started at IBM T.J. Watson Research Center and has a Ph.D. in Computer Science from Univ. Paris 11, and a MS in Economics from Univ. Paris 11 Sorbonne. André also holds a MS in Engineering from Ecole Centrale Paris. He has published about forty peer-reviewed papers, journal articles and book chapters and is an inventor of about 25 U.S Patents.
Guest Speaker: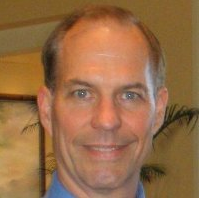 Steve Austin is serial entrepreneur who has successfully raised angel and corporate investment for various ventures. Steve is a co-founder of PowerGo Inc., making a small portable power system with optional remote control via mobile app or Internet. PowerGo gives you true remote power and control.
Steve previously founded Stratequest Inc., online temp agency billing software and GM/VP Convac AP, a computer chip company that was eventually sold to Fairchild Semiconductor.
In his long and varied career, Steve has lead companies to sell, engineer, build and service over a dozen products ranging from mobile apps for remote machine control, online billing software, smart card, bio metrics online software, bio fuel equipment, and numerous semiconductor production machines valued in the tens of millions.
Steve's expertise runs the gamut from sales and  service to the engineering lab. Steve has held the corporate titles of  CEO, VP of business development, VP of strategic partnerships, and has  managed national and international companies. He has extensive experience in new product development, hardware and software engineering and developing go-to-market strategies and  strategic partnerships.  Steve has managed major global accounts  such as IBM, HP, Intel, SONY, Samsung, TSMC, Texas Instruments, and Seagate.
If you would like to pitch, or if you have questions about the event, contact Steve Austin at:
[masked]