@ideatoipo
PLEASE READ THE ENTIRE EVENT DESCRIPTION.
Idea to IPO will be holding a regular series of elevator pitch events featuring a panel of investors.
The next one will be held in the third week of September.  Details TBA.
To help entrepreneurs prepare to pitch to investors, we are holding regular workshops to help startups prepare to pitch effectively to investors.  These workshops are both practice sessions and opportunities to try out to pitch to investors.

There is a cover charge to attend this event.
A "YES" RSVP on our meetup site does not confirm your reservation.
Due to the format of the event, space is limited.
In order to attend the pitch workshop on  F  8/22, you must register and pay here:
https://www.eventbrite.com/e/tryouts-to-pitch-to-investorspitch-workshoppitch-practice-tickets-12596832465

Take advantage of early responder pricing!
Slots are limited.  First come, first served!
First Responders                          $5  plus  Eventbrite fee
Second Responders                      $10 plus  Eventbrite fees
Third Responders                         $15 plus  Eventbrite fees
Please bring a printed copy of your ticket to the event.
Or pay at the door:
$20  (cash)
Being able to effectively deliver a pitch is critical to successful entrepreneurship, whether your purpose in pitching is to build a team,  to attract clients, or to raise money for your start up.
Your ability to deliver an effective pitch to investors could make or break your startup.
Yet, many entrepreneurs struggle when it comes to being able to deliver effective pitches.
An investor/judge at a recent pitch event commented:
"We came looking for deals but most of you were not prepared to pitch your company – it's really disappointing."
Let's fix that!
In this workshop, you will:
1) learn how to target what investors want to know about your startup
2) find your "WOW!" message
3) learn how to cover company fundamentals in your pitch
4) learn how to create and deliver a compelling presentation
5) have the opportunity to practice your elevator pitch
6) get feedback on your pitch
7) have the opportunity to try out to pitch before a panel of investors
Agenda
11:30 am  – 12:00 pm Check In, Networking, Light Refreshments
12:00 pm  -  2:00 pm Program, Pitch Practice, Pitch Tryouts
 2:00 pm  -   2:30 pm  Networking
About Our Facilitator: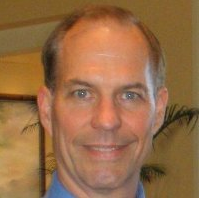 Steve Austin is a serial entrepreneur who has successfully raised angel and corporate investment for various ventures. Steve is a co-founder of PowerGo Inc., making a small portable power system with optional remote control via mobile app or Internet. PowerGo gives you true remote power and control.
Steve previously founded Stratequest Inc., online temp agency billing software and GM/VP Convac AP, a computer chip company that was eventually sold to Fairchild Semiconductor.
In his long and varied career, Steve has lead companies to sell, engineer, build and service over a dozen products ranging from mobile apps for remote machine control, online billing software, smart card, bio metrics online software, bio fuel equipment, and numerous semiconductor production machines valued in the tens of millions.
Steve's expertise runs the gamut from sales and  service to the engineering lab. Steve has held the corporate titles of  CEO, VP of business development, VP of strategic partnerships, and has  managed national and international companies. He has extensive experience in new product development, hardware and software engineering and developing go-to-market strategies and  strategic partnerships.  Steve has managed major global accounts  such as IBM, HP, Intel, SONY, Samsung, TSMC, Texas Instruments, and Seagate.
If you would like to try out to pitch to an investor panel,  practice your pitch, or if you have questions about the workshop, contact Steve Austin at:
[masked]
Please cc:
[masked]
Organizational Sponsors:
Sandbox Suites is the Bay Area's premier coworking provider with its three locations, in San Francisco, Berkeley and Silicon Valley. Sandbox allows independent professionals to have a full-service shared office and meeting space no matter where they happen to be with the added benefit of a supportive community of other independents. Sandbox offers affordable levels of memberships that include month-to-month virtual, part-time, full-time, private desk and private office memberships as well as daily drop-ins. You can enjoy a free day trial or fill out the membership application today.
How much is your startup worth?  Ask Jeff Faust at Berger Lewis.
Hire the Best Freelancers
Describe Your Job & Get Proposals Today! 
Questions on how Elance works?
Contact Paiman Vahdati, City Manager, Silicon Valley at:
[masked]
For all your startup HR and payroll needs, contact:
Jesse Freese
[masked]
[masked]
For a free consultation, mention that you are an Idea to IPO member