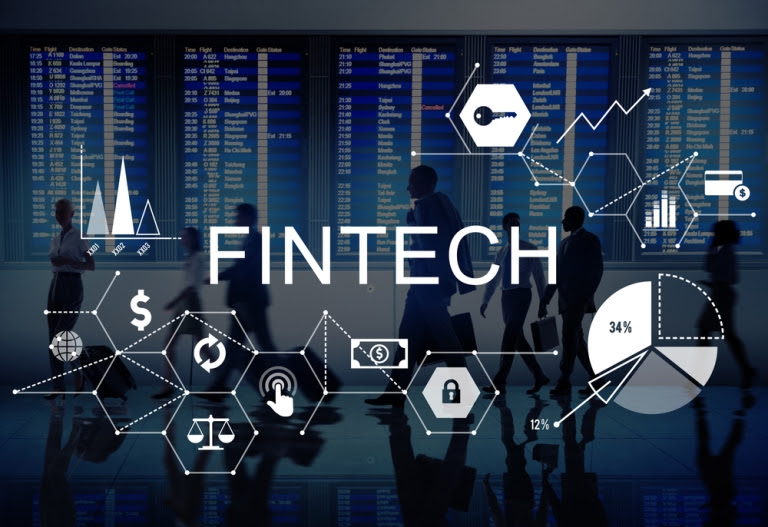 If you would like to attend this event and have not yet registered and paid, please note that the deadline to register and pay online is 2 pm the day of the event.
There is a cover charge for this event.
A "YES" RSVP on our meetup site does not confirm your reservation.
Space is limited. Please only RSVP "Yes" if you will be attending.
Take advantage of early responder pricing!
Slots are limited. First come, first served!
First Responders $12 plus Eventbrite fees
Second Responders $15 plus Eventbrite fees
Third Responders $17 plus Eventbrite fees
Fourth Responders $20 plus Eventbrite fees
In order to attend, you must register and pay here:
https://www.eventbrite.com/e/investment-and-latest-innovations-in-fintech-tickets-59854733118
­
Please bring your printed ticket to the event.
Or, pay $25 (cash) at the door.
"Financial technology, also known as fintech, is a line of business based on using software to provide financial services. Financial technology companies are generally startups founded with the purpose of disrupting incumbent financial systems and corporations that rely less on software."
-Wikipedia
A distinguished panel will hold a lively discussion on the latest innovations in fintech and investment in fintech.
Please come with questions and comments.
If you are a fintech startup and would like space on a demo table for the networking portion of the event, please send an email message to:
idea.to.ipo@gmail.com
­
Put this in the subject header:
Th 4/18 FinTech Demo Table
Agenda
6:00 pm to 7:00 pm Check In, Food, Networking Reception
7:00 pm to 8:30 pm Program
8:30 pm to 9:00 pm Networking
About the Panelists:
(More panelists TBA.)
Jeff Cain directs the Envestnet|Yodlee Incubator. He has extensive technology and startup experience, having been a business development and M&A executive at companies such as Common Sense Media, Cadence Design Systems and Red Herring. He built an ecosystem of wireless startups for Rutberg & Company and ran a consultancy that provided M&A, partnership and business planning services to technology and media companies. Jeff also started two consumer products companies and was even an investment banker.
Jeff holds a BA in economics from Stanford and an MA in religion from Harvard.
Gopi Rangan is the founder and General Partner at Sure Ventures, an early stage venture capital fund investing in InsurTech startups. The mission of the firm is to enable peace of mind for individuals and businesses. Portfolio: Blitzz, Decent, Hi Marley, Mile Auto, Rocket Dollar and SpotAngels. Gopi is also an Adjunct Professor of Entrepreneurship at INSEAD. Gopi has an M.B.A. from INSEAD, an M.S. in Electrical Engineering from Arizona State University, and a B.E. degree in Electronics and Communication Engineering from Coimbatore Institute of Technology in India. He serves as a Board Member at Achieve Kids, a non-profit school for students with developmental challenges.
Jordan Wahbeh partners with startups and investors to grow, scale, fund raise and achieve their objectives through operations, fundraising, business development, product development, and team leadership. As an experienced leader and advisor, he assists or leads in business operations and development, market growth, org transformation, and customer management. As a Partner at Andra Capital, and Bay Angels' Managing Partner, Jordan has a strong network of resources and SMEs along with a varied portfolio of startups companies. His engagements include VCs, Angels groups, Accelerators, and Corp VC in Silicon Valley, across USA, Korea, Dubai, Brazil, MENA region, and EC. With 20+ years' hands-on and leadership experience, he is quite skilled in engineering, business, SW development, IT, Hi-Tech, customer management, AI, Big Data/Analytics, Industrial IoT, and manufacturing.
Peter Wycisk serves as an Investor at Pegasus Tech Ventures, managing investments in the US and Europe. Prior to his role at Pegasus, Peter worked in investment banking and municipal finance. His responsibilities included execution of diverse quantitative analyses, and development of innovative financing and rating agency strategies for various issuers. To date he worked on over 30 transactions totaling approximately $2 billion. Peter holds a degree in Management and Finance from Case Western Reserve University.
About the Moderator:
Arman Pahlavan is a corporate attorney and partner at the Perkins Coie's Emerging Companies and Private Equity groups in Palo Alto. He advises venture capital and private equity funds and their portfolio companies across their legal needs. He counsels them on mergers and acquisitions, corporate finance, intellectual property transactions and fund formation matters. Arman has extensive experience advising clients with emphasis on cross border transactions for corporate clients and in his investment company practice. His knowledge runs across industry lines including operating in the software information technologies, life sciences and energy.