Raspberry Ridge - OT4 - Moderate Winter/Spring Hike
Saturday, April 27, 2013 - 9:00 AM
Meet at Somerset-Bridlewood LRT - WEST Parking lot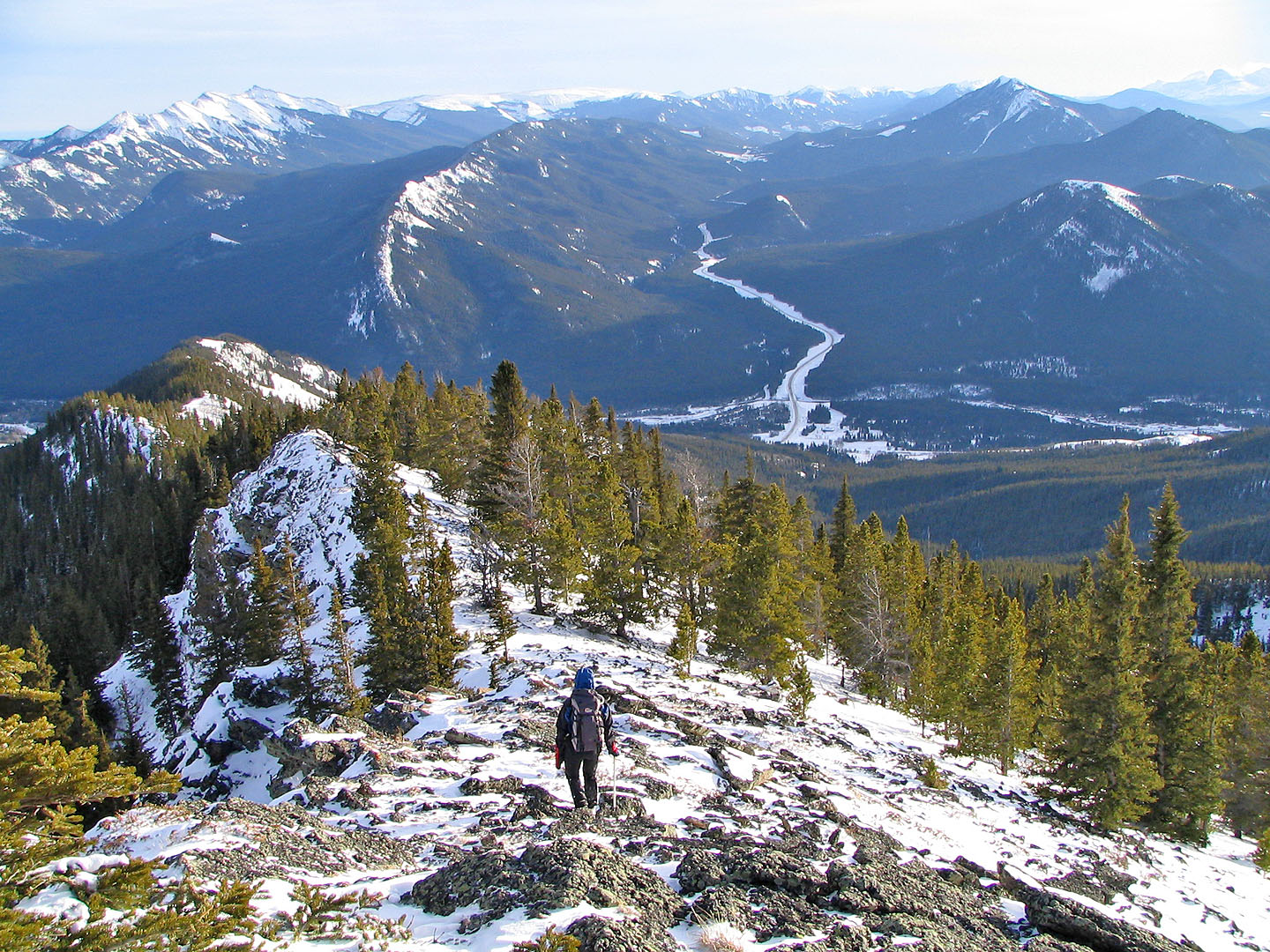 Photo Credit: http://bobspirko.ca/Hiking/RaspberryRidge/RaspberryRidge.html
Watch the YouTube video posted by Bob Spirko!! Looks FUN!:
http://www.youtube.com/watch?v=Q7QMKUW1MX8&feature=youtu.be
Raspberry Ridge is (mostly) trail all the way to a lookout.
Distance: 9 Km round trip
Elevation: 2360 m
Height Gain: 653 m
Time: 4-5 hours at a moderate pace, maybe more depending on snow conditions
Location: Hwy. 940 South of Highwood House
RSVP's open Monday, April 22, 2013 at 7:00am
Much of the Raspberry hike is on a road reverting to trail.  The ascent is gradual until the final, steep assault of the alpine ridgetop.  The forest en route is unimpressive.  But due to the broad track, neither is it claustrophobic.  Views are frequent.
You must come prepared for this hike with minimum 2L water, food, multiple clothing layers, toque, & mitts, icers, & poles.  You are welcome to bring snowshoes just in case...
The leader will bring an ice axe just in case we need it to get up to the ridge.
Carpool fare will be $20.00 per passenger for this trip (Zone 3).
NO GUESTS, you must be a member to sign up! & Please don't ask to be added to the RSVP's prior to the RSVP date.
Waivers: As per the new policy for waivers, I will bring the group waiver form with me to both the Calgary Meetup location and the trailhead. You must sign it before you will be allowed to go on this event. You will also be asked for the name and phone number of an emergency contact. Please come prepared with this information.
You are fully aware that organizers are not professional guides and you assume all responsibility for your safety and well-being. You are fully prepared with proper gear and you're physically fit to do this event with the group.