Grizzly Peak S5 Scramble - Strenuous Hike
Distance: 10 - 12 km
Elev. gain: 900
Time required: 5 - 6 hours
Difficulty Rating:OT4/S5-Scramble If unsure what this means, please familiarize yourself. http://www.meetup.com/Slow-and-Steady-Hikers/pages/Trail_Rating_System/
Hike Description: An easy scramble via south and east slopes. This small summit sitting by Grizzly Creek is unnamed on maps, but Grizzly Peak bears inclusion for accessibility and the view alone. West of Mount Evan-Thomas and beside the road, it offers an outstanding view of the Kananaskis Valley, vertically-tilted Opal Range summits and the Elk Pass area. Sitting right above Kananaskis Trail, the steep, slabby west aspect looks daunting and reveals nothing of the easier backside. That side can be seen from a few kilometres farther south or along the south end of Smith-Dorrien Road. Sheep trails offer a reasonable approach. We will be moving at a slow and steady pace if you can't stay with the group please refrain from signing up.
Directions: Take the Kananaskis Country Highway 40 turnoff and head south. Drive south for 40.7 km (25.4 miles) to the Fortress Mountain Shell gas station. Keep heading south for approx 4.5 km to unsigned Ripple Creek and park on the left shoulder or the East side of the road. Ripple Creek lies between two signed creeks, the first being Grizzly Creek and the second being Hood Creek.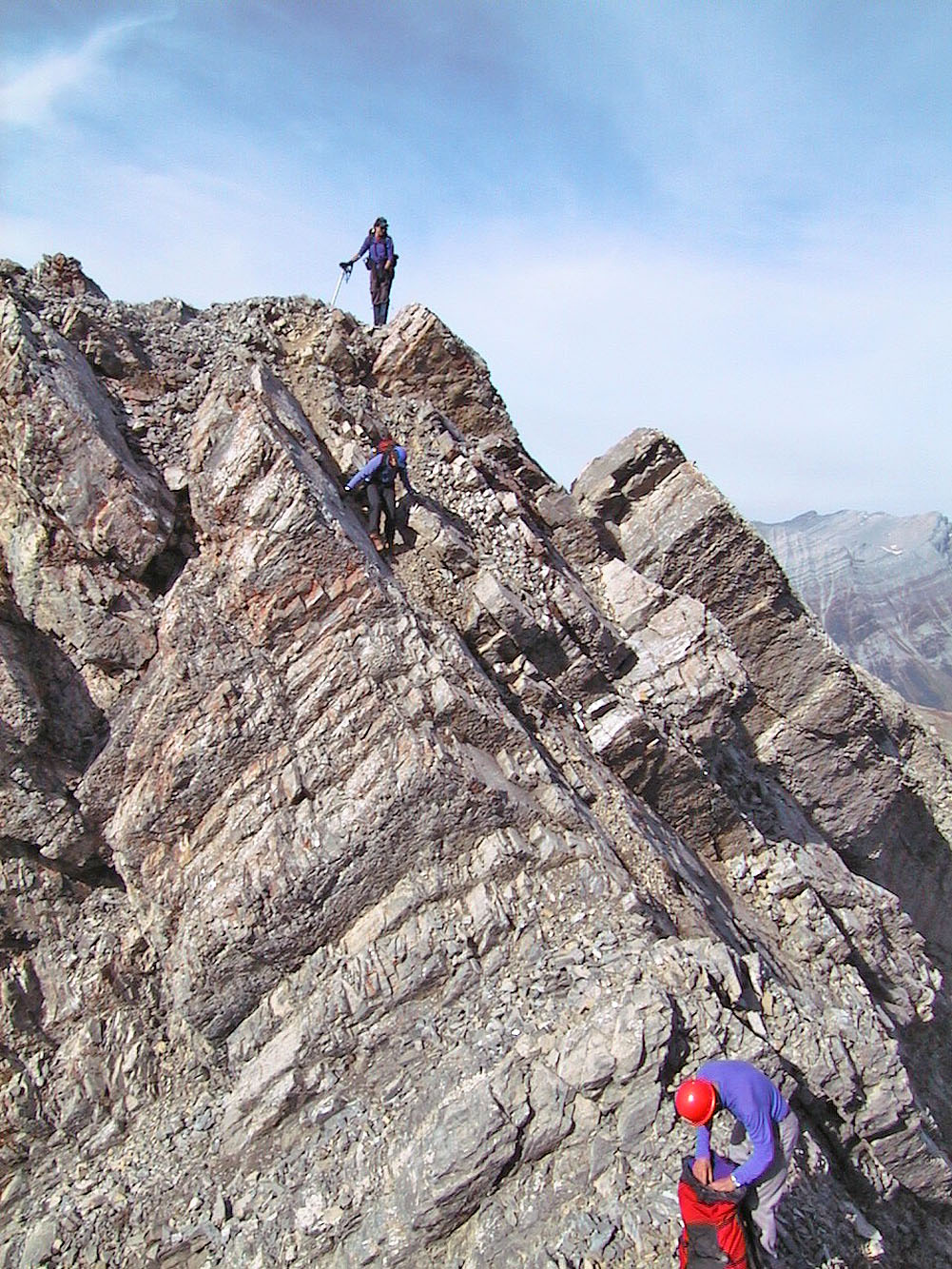 Gear Requirements:
Dress appropriately for the weather - warm clothing/layers - no cotton, no jeans
Rock Helmet mandatory, Hiking boots
Backpack, Gaiters
Hiking poles
Bear Spray
Extra Snacks and/or Packed Lunch
Water
Camera (optional)
Pack garbage out

Suggested passenger commuting costs:$20.00 for gas per person and in cash.
Organizers have the right to remove member as he/she sees fit without prior notice.
Waiver: Your consent is required for attending this event. You will be asked to provide the name and number of an emergency contact. Please read the Waiver by clicking HERE. I will bring the group waiver form with me to the trailhead. You must sign it before you will be allowed to go on this hike so please make sure you read it before you come to Shouldice.
Your Host is a volunteer and not a trained guide. All participants are responsible for assessing the current road, weather, and trail conditions for the trip; and, you are responsible for your safety and well-being. You are fully prepared with proper gear, food and water, personal first-aid and you're physically fit to do this hike with the group.