Day of Foster.ly event happening on May 12th. TappedIn has partnered with Foster.ly to bring TappedIn style networking to their event. Anyone that registers with the 'TappedIn' discount code gets a 20% off on the ticket AND gets a TappedIn recommendation list. This is a great event for entrepreneurs, developers and designers in the DC area. Register using the 'TappedIn' code to get the recommendation list for free in addition to the 20% off.
Event:
http://dayoffosterly.eventbrite.com/
TappedIn
_________________________________________
Job Opportunity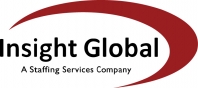 Brock Hazen
This is one of my job openings in DC I want to feature right now. I have a similar position in Reston, VA as well. I can pay up to 100k for the right person! It is fully funded and I can have someone interview with the client on Wednesday or Friday this week!
Mobile Application Developer/Designer

Must-haves
-Must have designed, implemented, OR managed a Windows/Blackberry Mobile infrastructure.
-Define and analyze technical requirements. ID's key issues and patterns from partial/conflicting data
-Mobile Software and device evaluation, integration, and testing
-Logical and Physical design of functional modules
-Develops plans for specific work activities in own are over short team, including forecasting resource requirements with project manager
-Creation of documentation recording design cycle
-Implementation of Mobility Standards & Tools across the environment
-Creation of user documentation for design, configuration, implementation, operation, and maintenance
-MCTS Cert Microsoft Certified Technology Specialist
-General understanding in Mobility PC's, Network Operating Systems (i.e. Win XP, TCP/IP, Carrier)
-Network Protocols and Smartphone evolution
-Experience in a Distributed Mobile Computing Environment
-Global Engineering development of mobility service offerings
-Works on multiple complex task and mobility projects to conclusion, with an understanding and application of a broad knowledge of principles, practices and procedures in handheld mobility specialized area.
-Fully competent in Mobile area. Acts as a key contributor in a more complex/critical environment. Coordinate activities of others/the team
-Engineering and Consultancy delivery to region demand for Mobility projects

Plusses

Day-to-Day
-The customer is seeking a Mobility Product Specialist. This individual must have designed, implemented, OR managed a Windows/Blackberry Mobile infrastructure. They will be working with the team to help design, implement, and manage a windows/blackberry mobile infrastructure.


[address removed]
www.Insightglobal.net
Brock Hazen
Professional Recruiter
Insight Global, Inc.
1921 Gallows Road, Suite 850
Vienna, Va 22182
[masked] Office
[masked] Mobile
[masked] Fax
IGI Dial: 3882
________________________________________