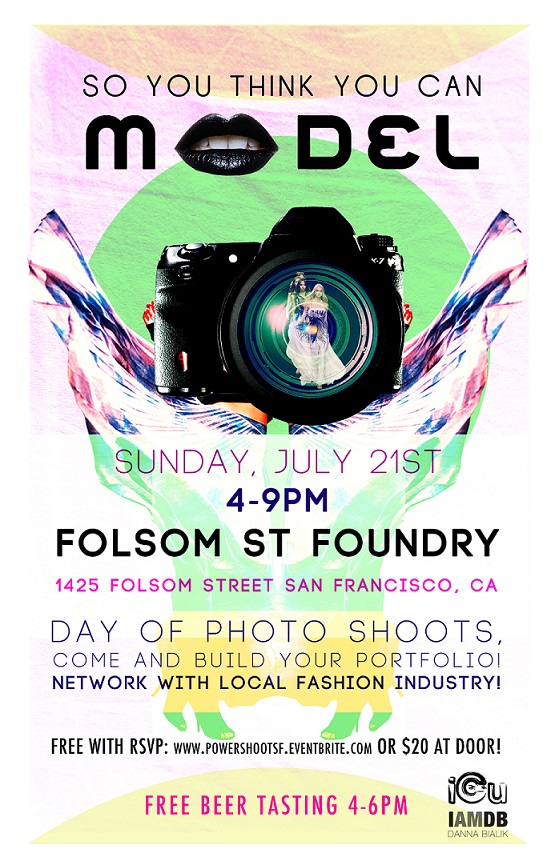 Come and indulge in a day of shooting!
MUST RSVP: www.powershootsf.eventbrite.com or $20 at the door!
How the event works-
Models will be able to roam around 6 different photo stations, each station will have a Hair and Mua team and stylist!
All clothing (local designers, and boutiques) will be in one area, where stylists can choose from to shoot in, or bring their own clothing!
Pick a reservation time on the clip board with a time slot!   Each photo-shoot is only allotted 30-45 min! Afterwards photographers will send models RAW Images of the shoot and they can pick which they would like to be retouched! Retouched images will cost- Varies on the Photogs rates!
Drinks are available: Beer and Wine