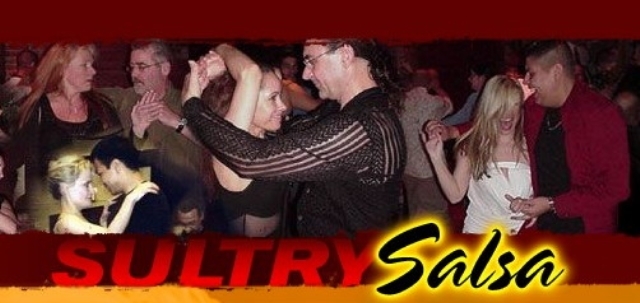 Salsa! Caribbean Dance Cruise 2013
January 20, 2013 to January 27, 2013
Last week we had 9 interior cabins left at the current group pricing. Now, we are down to the last 3 interior cabins and 5 balcony cabins at the original group pricing.
IT IS TIME TO ACT!
BOOK YOUR CABIN NOW!
We have so many fun, friendly dancers joining us on this fabulous dance cruise vacation!
We want you to join us for the fun too!
For the best deal book your space on this dance cruise vacation TODAY!
For Complete Travel Information and Reservations
Departs from Miami, FL

All Star Staff !


Jed Walker (Chicago, IL)
Joby Brava (South Florida, FL)
Rudy Zalez (Los Angles, CA)
Salomon Rivera (Orange County, CA)
SalsaCrazy.com Instructors:

Evan Margolin
(San Francisco, CA)
Juan Gil
(Oakland, CA)
Corey Raynor
(San Francisco, CA)