Our new meetup community is all about learning & sharing how to improve our lives & live better! This could be by increasing our mindfullness & awareness of all of our actions & their true consequences to ourselves & everything (animals, rocks, trees, Alberta, Canada, world etc. ;-) around us, using the princple of ahimsa, and/or sharing new DIY skills & knowledge for self-sufficiency. Sometimes all we need is a little help or encouragement from a positive community of like-minded souls to put the good ideas, thinking and knowledge that we already possess to good use in our own lives! We can also set a postive example that others will want to follow & learn from, thus we can also do our part to imporove our world!
We are building a member-driven Meetup community where our members decide what we want from our group and are volunteering to share with our group. Whether we are aware of it, we all have unique & interesting knowledge & experiences to share & enlighten each other with, so we can all look forward to all sorts of unique and interesting meetup events/activities and online discussions.
We hope to organize everything from free yoga or cooking/raw food diet lessons to free lectures and workshops on everything from sustaianable/green/ethical living or self-sufficiency (ex. organic gardening & permaculture...) to different philosophies on living better & environmental sustainability etc. Whatever ideas our NEW community members can come up with! ;-)
We welcome everybody regardlees of where you live around the world, especially if you are interested in participating on our online discussion forums, though most of our events will be organized in the Edmonton or Calgary-areas unless we can coolect a large enouph group of members in another area!
Join us for complete access to our site, everything we offer each other and to make your mark (help improve our group name, groups description, group focus, site colours & group membership numbers by contributing yourself ;-) in our rapidly evolving Higher Consciousness and Enlightened Living Meetup community!
Make our community, your community!
If we haven't yet inspired you enough to join us, please click on my name in the "Leadership Team" section of the <- left margin <-( "Atul" ) <- and let me know what you would change or improve upon to make our Meetup community more inspiring!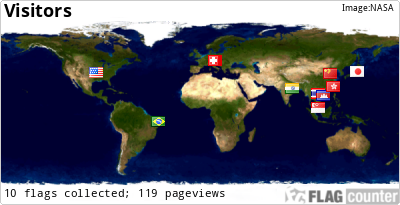 Flag counter added December 13, 2010
Indian