This is an AMC trip. Registration is required. Response on this web site does not confirm registration.
http://activities.outdoors.org/search/index.cfm/action/details/id/92891

Ambience in the Maine Woods: glide through the remote Maine woods on groomed tracks in the historic Flagstaff Lake region & enjoy lodge camaraderie at night at Maine Huts & Trails lodges on our ski adventure:
• Visit Flagstaff & Grand Falls huts
• Groomed & tracked trails
• Daily ski distances for varied abilities from intermediate to advanced
• Shuttle bags between huts & car parking
• All meals & lodging are included in price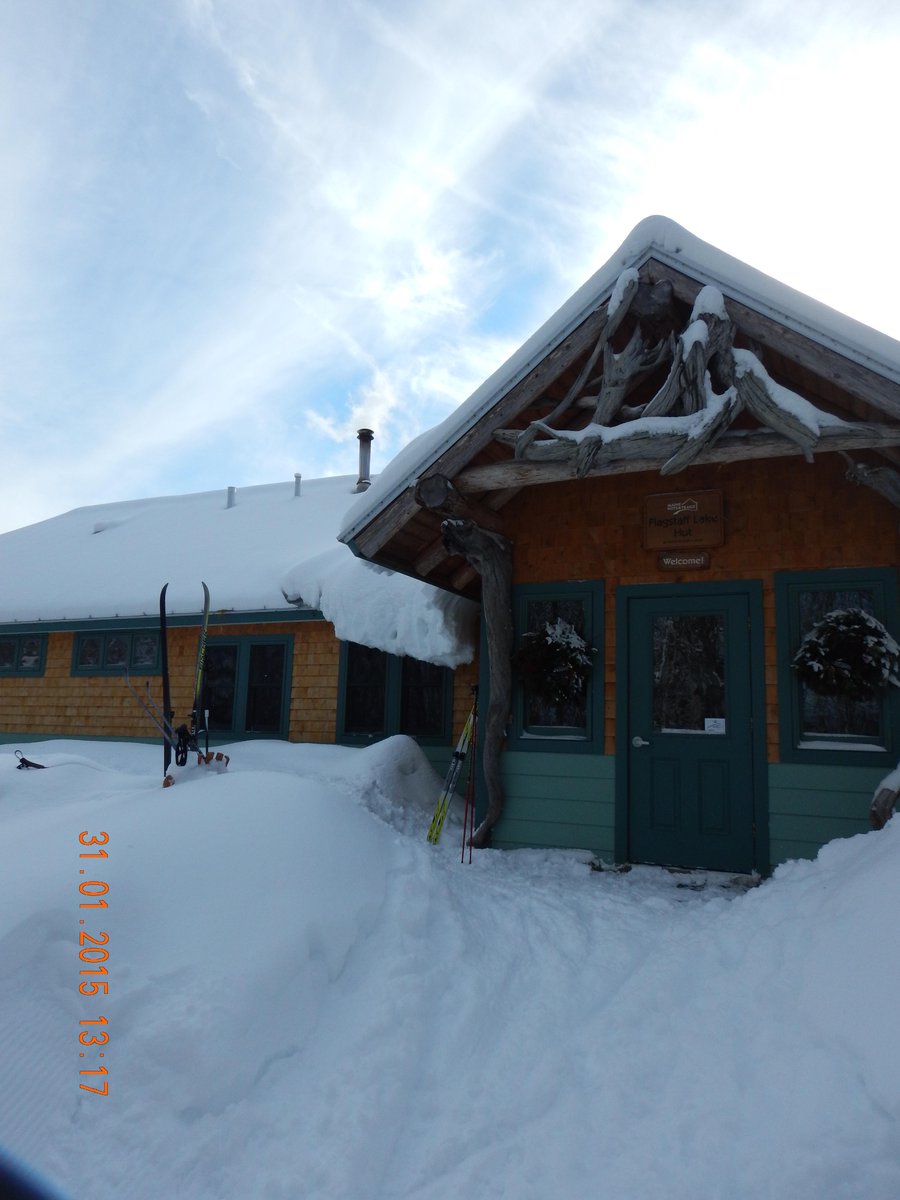 Prior trip reports available with more details & pictures at:

• Ski Maine Huts & Trails 1st Annual
• Ski Maine Huts & Trails 2nd Annual

The huts are rustic with mixed gender bunk rooms, with state-of-the art off-grid energy facilities for heat, hot water, & showers. Mattresses & pillows are provided. Beer & wine are available for purchase. Bring two bags: one with most of your gear for use overnight, and another to use while skiing.
Trails are generally easy to moderate rolling terrain with machine set tracks. Our base tour will be about 20km (intermediate) to 40km (advanced) on groomed tracks in the forest.
Itinerary: all distance & elevation information are approximate based on representative maps. The leaders reserve the right to change the itinerary for reasons such as weather, trail conditions, group preference, & other factors.
• Friday: meet at 12:00 to drop off bags. Ski from Big Eddy trailhead to Flagstaff hut (→7km, ↑76m, ↓40m).
• Saturday: Halfway Yurt (→19km, ↑193m, ↓193m). Advanced option to Poplar hut (→38km, ↑344m, ↓344m).
• Sunday: Grand Falls hut (→19km, ↑123m, ↓156m).
• Monday: Big Eddy trailhead (→13km, ↑74m, ↓76m).
Distance & pace are on the higher side, conditions are unpredictable in remote area, therefore we rate this is an intermediate-advanced trip for capable day skiers comfortable with being out in the woods all day without external support.
Your best skis are double camber, narrow touring center skis in the profile range of 65/46-55/42-60/44 profile so they will fit in cut tracks and allow for nice kick and glide.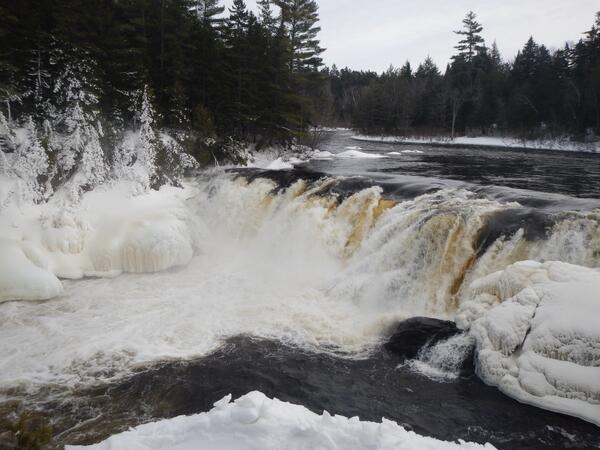 Cost is $565 member / $590 non-member includes three nights of lodging, ski, & all nine meals from Friday dinner through Monday lunch. There is a $25 fee to cancel before 16 January 2017. No refunds are allowed afterwards.