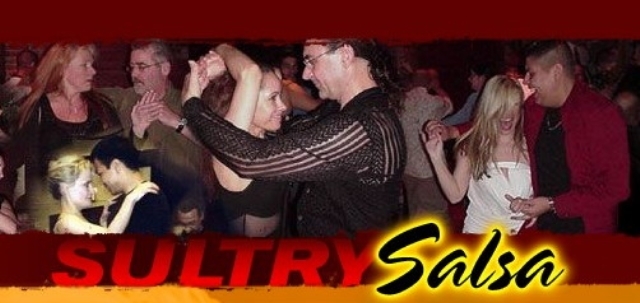 Time & $50 Rewards are running out!
I only have 5 Rewards left! So, the next 5 people to to book your dance cruise vacation by 6:00 pm today, Thursday, May 10th, will receive $50 per person, up to 2 people per cabin, off the cruise package price by mentioning Jed Walker of Sultry Salsa when you reserve your cabin!
& claim your $50 reward and join all the other Salsa dancers on this fabulous dance cruise vacation.
Visit

See you on the ship!
Jed
Salsa ~ Swing & More Mexican Rivera Dance Cruise 2012
October 14, 2012 to October 21, 2012
This cruise features all the great activities and amenities of a Mexican Rivera Cruise – Plus the fun and excitement of a Dance event at sea.
Those booking with DanceFun will enjoy many hours of dancing throughout the cruise and workshops on our days at sea with great professionals.
All Dances & Workshops are "Private Parties" only for our group.
Dancing & Workshops
Workshops on days at Sea / Social Dancing many evenings
Dances - Lots of Dancing !
Salsa (and related dances), Swing (and related dances) and more
Workshops – Swing, Salsa and more on our days at sea – Beginning to Intermediate/Advanced
We are planning 30 hours of dance instruction
Swing: West Coast Swing (all levels), NiteClub 2-Step, Hustle and more
Salsa: Salsa, (all levels), Cha-Cha, Bachata, Menegue and more
Private Lessons also available from the individual instructors
Don't miss out! Reserve your place on the cruise today!
$50.00 Reward
per person for mentioning Jed Walker of Sultry Salsa went you book your space on the cruise package price, up to 2 people per cabin! Fill out the "Your Contact Info:" form now so you are ready to take advantage of this special limited offer!
The "Your Contact Info:" form is available at:

http://www.sultrysalsa.com/cruises/2012/mexico/cruise.html
See you on the ship!
Jed
Main Page | Ship & Itinerary | Dancing | Staterooms
Hotel Stay - Transfers - Pier | Cruise FAQs | Registration
Ports of Call -
· Cabo San Lucas, Mexico
· Cabo San Lucas, Mexico - YES! A second day.
· Puerto Vallarta, Mexico
Departs from:
Long Beach, CA
All Star Staff !
(alphabetically)
Francisco & Stacey Martinez
The Dance Family Studio (Pasadena, CA)
Hugo Miguez (Ft Myers, FL)
Jed Walker (Chicago, IL)
Mike Ticas & Christina Haggerty (Los Angeles, CA)
Ricardo Tellez (San Francisco, CA)
Stephen White (Jacksonville, FL)
Tina Mayer (Los Angeles, CA)
Wiley Simpson (Los Angeles, CA)
~Carnival Splendor~
Splendor, Carnival's largest ship.
The 113,300-ton ship marks a new class of vessel for Carnival. One of Splendor's most impressive features is its luxurious, 21,000-square-foot spa, the most elaborate in the fleet. Pan-Asian in design, the Cloud 9 Spa spans two decks and includes a state-of-the-art fitness center that easily rivals any at sea. And, with 22 lounges and bars, outdoor movies, a water slide and a singing maitre d', Splendor also delivers what Carnival passengers have come to expect: fun.