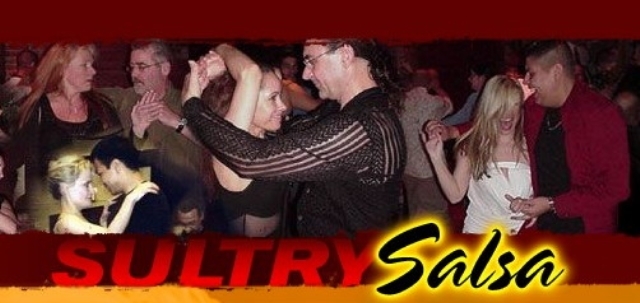 Swing & Salsa Mediterranean Dance Cruise October 1, 2012 to October 13, 2012
Swing & Salsa Mediterranean Dance Cruise
This cruise features all the great activities and amenities of a Grand Mediterranean Dance Cruise – Plus the fun and excitement of a West Coast Swing & Salsa event at sea. Those booking with DanceFun will enjoy many hours of dancing throughout the cruise and workshops on our days at sea with great professionals. All Dances & Workshops are "Private Parties" only for our group.
This is an International event!
Dancers from around the world will be sailing on this cruise with us!
$100.00 Savings!
per person for mentioning Jed Walker of Sultry Salsa when you book your cabin before Thursday, May 24th, 5:00 pm Central Time,
that's 3:00 pm Pacific Time, up to 2 people per cabin!
That's a total SAVINGS OF $200 PER CABIN!
Jed
Itinerary Detail
12-Day Grand Mediterranean, Venice to Barcelona

Venice, Italy
The romantic city built entirely on water awaits. Take a famed gondola ride, explore world-class shopping areas, delve into Italy's culinary delights or head out to the Doge's Palace, Piazza San Marco and St. Mark's Basilica or one of the many treasured museums.
Athens (Piraeus), Greece
See the Parthenon and the Theater of Dionysos at the Acropolis or one of the other countless ancient sites in this city that dates back 7,000 years. The city's lively Plaka and Monastiraki Market are worth a look to find the perfect souvenir or simply interact with the local culture.
Ephesus (Izmir), Turkey
Archaeologically rich, historic Izmir dates back over 5,000 years. Virtually rebuilt from scratch in 1922, Izmir is a booming city today. The ancient city of Ephesus, home to the Artemis Temple and the Zeus Altar, is one of the world's best preserved archaeological sites.
Istanbul, Turkey
Asia, Europe, Christians, Moslems, Turks, Persians and Asians have all had a hand in shaping this amazing city. Bargain at the Grand Bazaar. See the 17th century Blue Mosque. Visit Topkapi Palace built during the Ottoman Empire.
Mykonos, Greece
Mykonos is a classic Greek Island with whitewashed houses, blue-domed churches and windmills. Add a reputation for beautiful beaches and you'll understand why Mykonos is the most popular island in the Cyclades. Explore the island in a 4 x 4 or take a ferry to the tiny island of Delos.
Naples, Italy
Naples changes dramatically from neighborhood to neighborhood, from chic to shabby, then back to chic again. But some of Italy's best shopping and dining is always at hand, including the original Neapolitan Pizza. Nearby you'll find Mt. Vesuvius, the Isle of Capri and Pompeii.
Rome (Civitavecchia), Italy
Bask in the glory of the city that once was the capital of the world's most powerful empire. No visit to Rome is complete without a visit to the Colosseum that stands as a reminder of the gladiator days. But be sure to visit St. Peter's Basilica, the Vatican and the Pantheon, too.
Florence/Pisa (Livorno), Italy
How lucky to visit the Tuscan region, Florence & Pisa, resplendent in art and history. What's even more fortunate is that all the main attractions in Florence are centrally located for the perfect walking tour. See Santa Croce, Piazza del Duomo and Michelangelo's David.
Provence (Toulon), France
Situated in Southern France on the Mediterranean Coast, Toulon is known for its military history and today remains as an important naval base. The old town of Toulon is the most charming neighborhood to walk around with streets adorned with small squares, fountains, quaint shops and cafes. You'll find the locals shopping the open-air Provencal market which is held on the Cours Lafayette every morning.
Barcelona, Spain
The capital of Spain's Catalonia region is a classy, exciting, vibrant city that hosted the 1992 Summer Olympic Games. The old center of town boasts one of the greatest concentrations of Gothic architecture in Europe. But you'll find many marvels of Modernisme abound throughout the rest of the city.
~Norwegian Spirit~
Norwegian Spirit is all about traveling in style. Cruise to the Grand Mediterranean in 2012. While at sea, check out the Tivoli Pool, four outdoor hot tubs, two Aquaswim water "treadmills" and, for the kids, Buccaneer's Wet & Wild. And that's just the beginning – you can also enjoy the 14 dining options, 10 bars and lounges, Maharajah's Casino and the Roman Spa & Fitness Center.
Plus - Our Guests will also enjoy:
Dancing & Workshops
Workshops on days at Sea / Social Dancing many evenings
Dances - Lots of Dancing !
Swing (and related dances), Salsa (and related dances) and more
We expect many of the dances to be a mix of swing and salsa and related dances.
We plan to poll the group after final payment to determine the desired mix.

Workshops – Swing, Salsa and more on our days at sea – Beginning to Intermediate/Advanced
We are planning 30 hours of dance instruction
Swing: West Coast Swing (all levels), NiteClub 2-Step, Hustle and more
Salsa: Salsa, (all levels), Cha-Cha, Bachata, Menegue and more
We plan to poll the group after final payment to determine the desired mix.
Private Lessons also available from the individual instructors
Remember -
You MUST book your cruise with us to participate in our Dances and Workshops! No Exceptions! Don't be left out.
For Complete Travel Information and Reservations Visit Us Online
Swing & Salsa Mediterranean Dance Cruise
http://www.sultrysalsa.com/cruises/2012/mediterranean/cruise.html