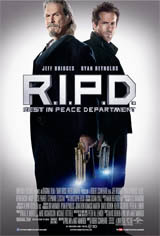 Mathew is the organizer for this meetup. If you need to contact him, please post a message on the wall, or email him at [masked]
This group will be joining my other movie group.
100% Sign Up Rule
When you sign up for an event it means that you are 100% sure that you can make it. RSVPING does not mean that you "LIKE" an event but you will be showing up. This means that you have not signed up for any other Meetups the same day and that you can make it (you will be in the city). It also means that if you are working that same day you will not be held up at work or asked to stay later. If you also UNRSVP 24hrs before the event you will also earn a NO SHOW.
Meetup Details

NOTE: All movies are subject to change.
Meetup Location: I will be standing right beside Starbucks  wearing my MOOSE  Hat.
Movie meetup time: 6:30pm...I will only wait 5mins

The movie start time: 7:10pm

Movie Running Time: 1h36m
Cost of movie:$16 - It's always a good idea to buy your tickets on line as the show might be sold out.

----------------------------------------------
After the movie: More to come

I look forward to seeing you there!!
R.I.P.D

Synopsis:
Two cops (Ryan Reynolds, Jeff Bridges) are dispatched by the otherworldly Rest In Peace Department to protect and serve the living from an increasingly destructive array of souls who refuse to move peacefully to the other side.
Based on the graphic novel of the same name.
Trailer:
When you RSVP 'yes' to a Meetup it means that your meetup organizer will be expecting you. If you can no longer make it to the Meetup, please be courteous and change your RSVP to 'no' as early as possible before the meetup date and time. Thank you!
***Also, please keep an eye out for any changes in venue or movie time up to the day of the event.