Hello Los Angeles UXPA'ers!
First of all on behalf of the leadership of UXPALA, a very happy new year to you with best wishes for a wonderful 2014! I hope that Santa treated everyone well and that the festive hangovers – Both from libations and all those sweets you indulged in, are behind you and you're keeping your new year's resolution to get to work on time, work out 3x's a week and lose 20 lbs before summer. Well, how about just be to work on time!
WHERE:
TONIGHT,

Saturday January 11th
PLACE:
General Assembly — Santa Monica
1520 2nd St


Santa Monica

,

CA

90401
Join your fellow UX practitioners as we celebrate the beginning of 2014 and the exciting growth opportunities that 2014 will bring. We'll have munchies and drinks!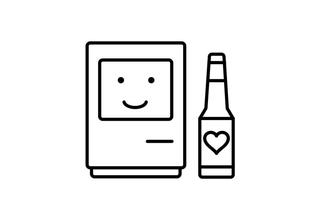 Come celebrate the new year with fellow UX and UI designers representing SoCal in our UX community. Meet people who are passionate
about creating delightful and engaging user experiences, interactive products and more. Invite your friends or just come make new ones!
I hope to see you tonight at General Assembly! Give a shout out to GA and LAUX for putting this great event together! There are a few great give aways from some awesome sponsors, such as software packages, books and other fun stuff!!
UXPALA has a great year planned for our members and we're very excited to get 2014 started with some great events very soon!
Wishing you all the best in 2014!
Happy New Year!
Marcella