Let's get together at one of SF's best hidden gems.  We'll grab some drinks and lounge at Alchemist Lounge which is conveniently located just blocks from AT&T Park.
About Alchemist Lounge: With it's steampunk decor and speakeasy feel, Alchemist is the perfect place for anyone to gather for either an afterwork drink or a long night of hand crafted cocktails. Nestled in it's second floor location right around the corner from AT&T Park, Alchemist fills a necessary void as a hip, quasi-dive bar with class in a neighborhood that's heavily dominated by sports bars. The house cocktail menu utilizes a collection of herbs and tinctures from a Chinese herbalist, and the upcoming rotating twice-monthly guest bartender program gives guests a plethora of reasons to keep on drinking, discovering, and evolving.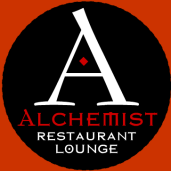 Transportation:  The Lounge is located just blocks from AT&T Park and is accessible by MUNI.  There is street parking available as well and you can use ParkMe.com for rates and times.
Looking forward to seeing everyone!  Don't forget to look for our signature BLUE and PURPLE balloons!
-Arthur, HowAboutADate.com Social Instigator
Bring a date to this event by posting a date on HowAboutADate.com