YEJO Circle-Refreshing, Inspiring & Empowering Life
云玖精社 - 清新 启迪 有力 之 生命
Wings of BELIEF...
- Ningbo Mountain Paragliding Day
云飞色舞 大地翔心
宁波滑翔伞 (当天活动)
Per Person: 799 RMB 费用
Date: Jan 3rd 日期
Booking at page end 请至页面底部报名

Flying is part of our dream, realize it today… with your lifted spirit!
Face the fear, accept it and reconcile with it, then we will enjoy the moment of NOW…

Let your spirit free from your worries as you levitate like a Dragon over the forest and mighty peaks.
Let your mind fly away as the horizon displays all his range...
About the Retreat
Fly one by one, swinging, uplifting and elevating the soul,
it will seem like we are back to the void, feel the power of freedom…

Surrounded by inspiring nature near the Mt. Fulong.
After flying, some free time in the local nature surroundings, just to take a breath...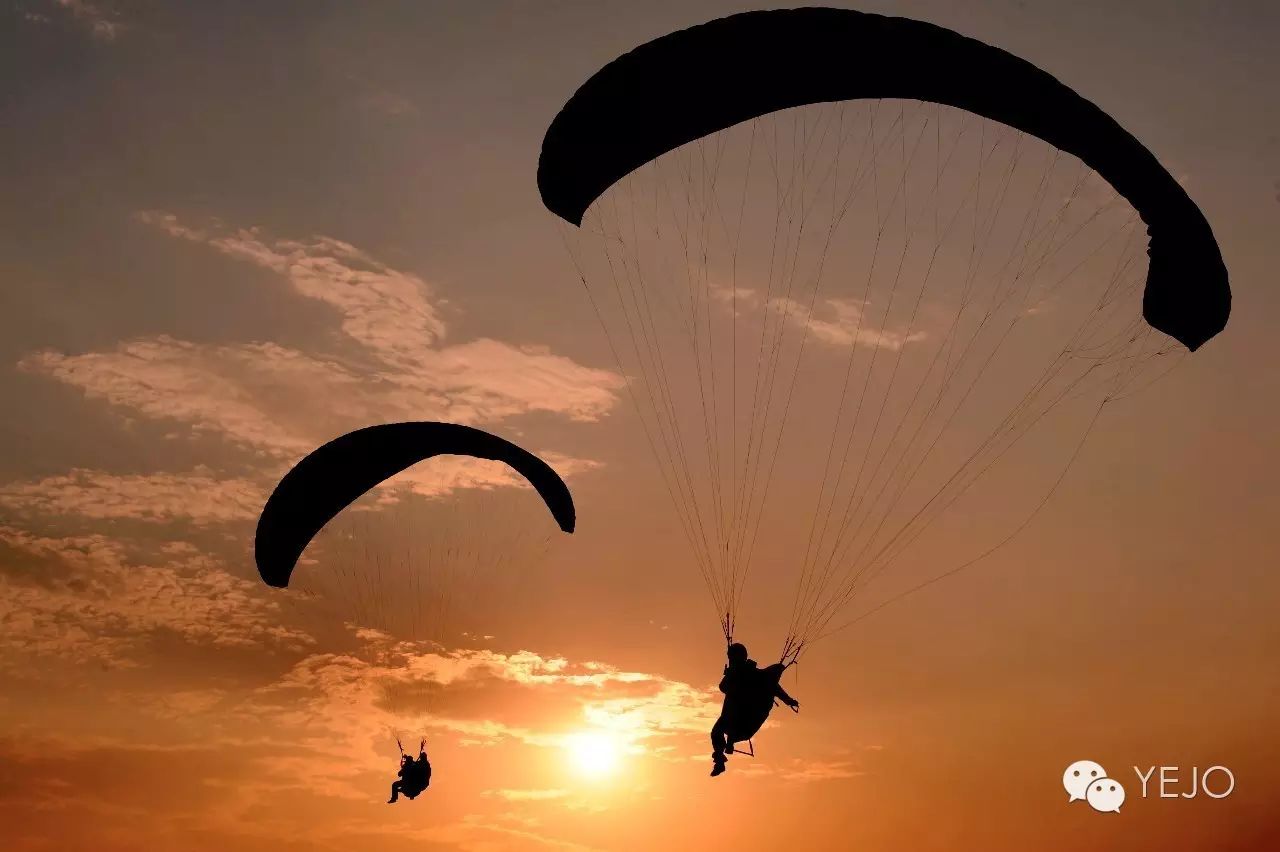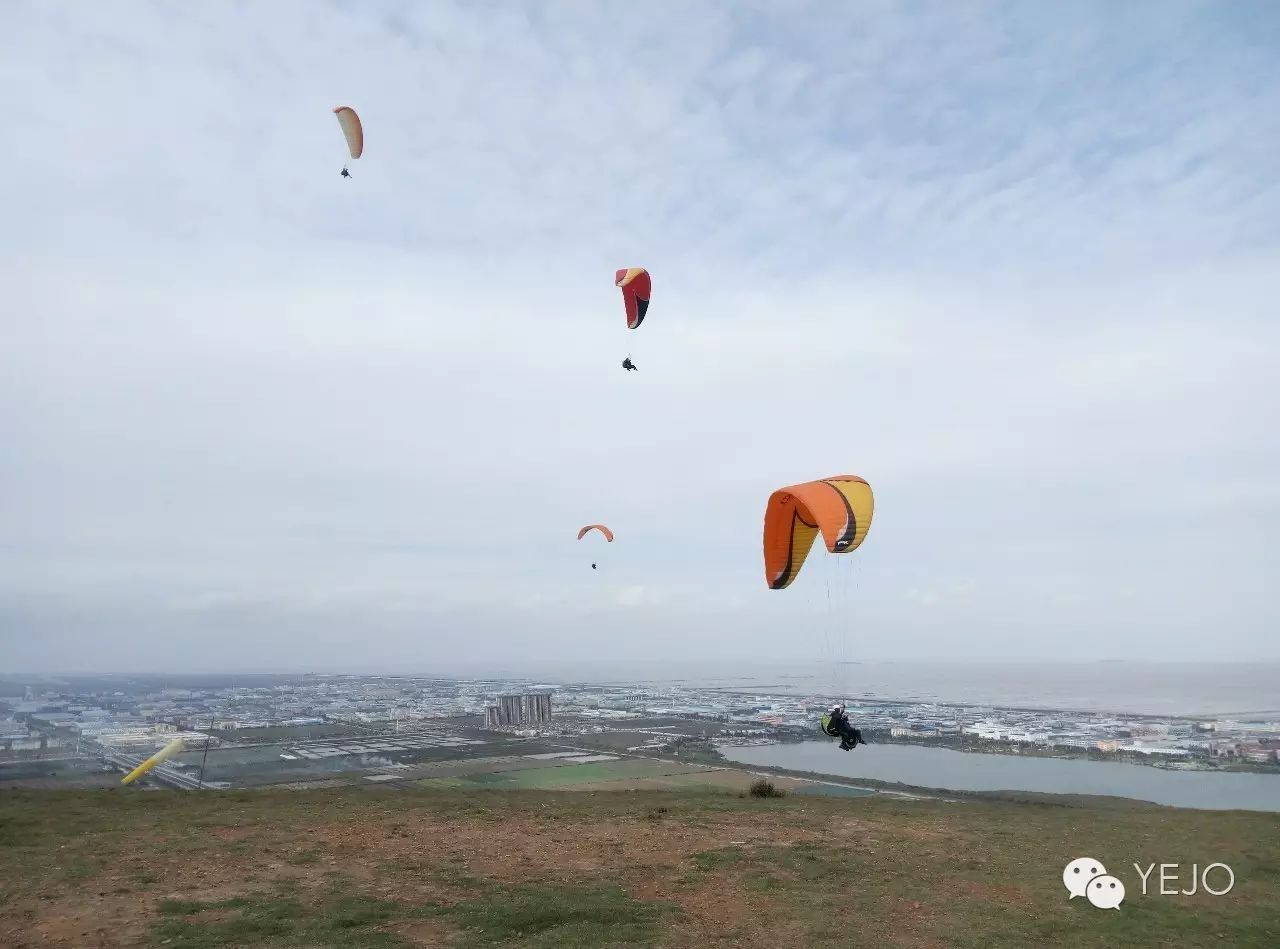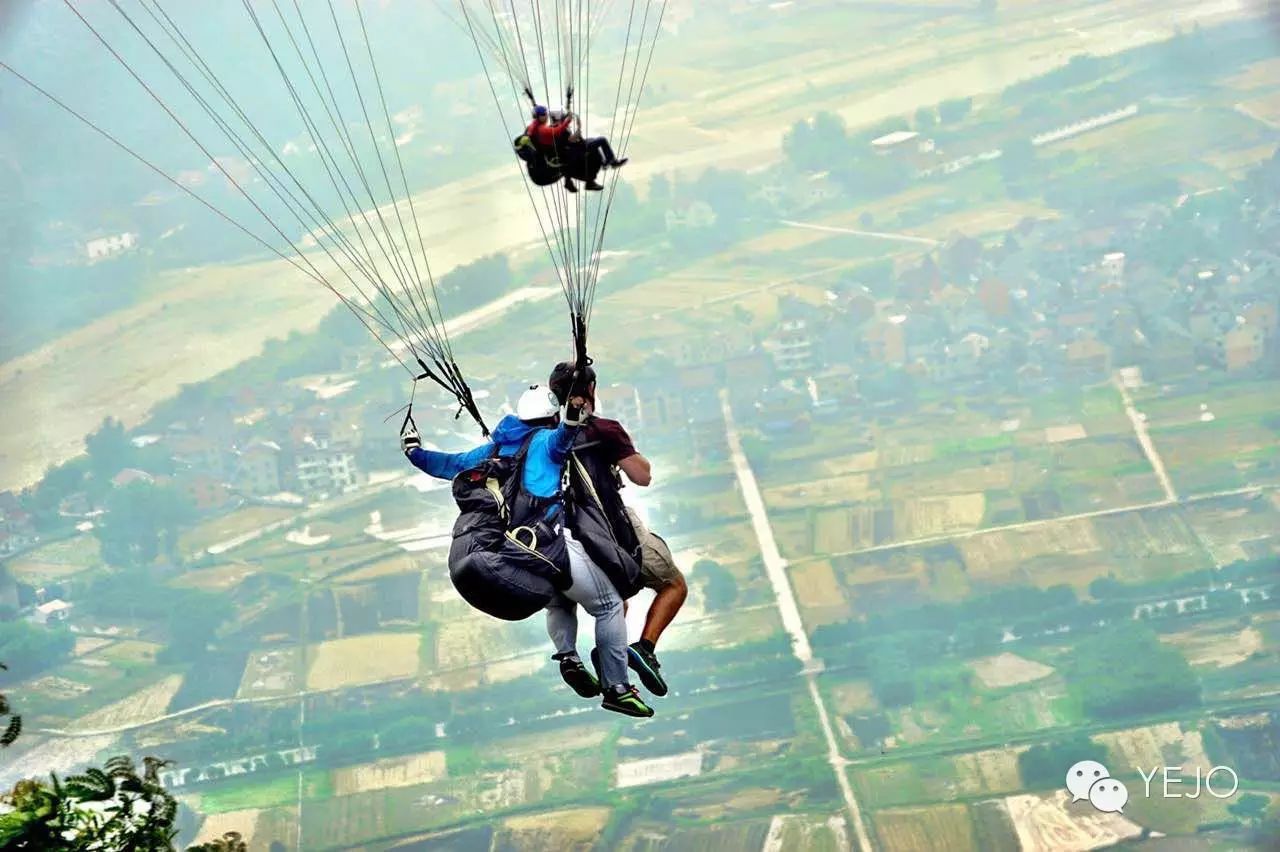 Itinerary
09:00 Departure from Shanghai
12:00 Arrival at Ningbo mountain
12:30 Simple lunch
13:00 Start Paragliding, one by one flying with our coach, enjoy fresh air and big view
15:30 Collect at the bus and returning to Shanghai
18:30 Arrival in Shanghai

- for safe flying, you will be fly with a coach, every person one jump, till the whole group finished
- in the sky, it will be around 5-10 min, the whole process will be around 30min preparation
- you will be flying with a coach, no need experience
- follow our coach's advice to fly and it depends on the wind condition, if the wind is not in right direction/too big/too small/rainy, we may cancel it onsite
- if we finish early, we will organize explore in the mountain
- kid aged above 6 years old can fly (please inquire us before)

------------------------------------------------
Weather Conditions & Cancellation:
This activity is conditioned by the weather. If at any time the weather conditions are not suitable to perform the flight safely, the activity will be cancelled and those participants that couldn't fly, the price for the activity will be 299 RMB each instead of 799 RMB for the meals/organization.
If the weather is not appropriate before the departure from Shanghai, we will cancel it before departure.
During the activity, we will take all the payment first, and if no fly we will refund you.
日程安排
09:00 上海出发
12:00 抵达目的地基地
12:30 午餐(简餐或野餐)
13:00 开始与教练一对一飞轮流飞翔,自由面对山谷
15:30 放松,返程
18:30 安抵上海

-每个人由教练带飞一次的机会。无需经验
-飞行时间约5-10分钟(天气状况会有所影响)
-若到达飞行基地后,由于天气状况变差而不能飞行,活动将依教练建议当场取消
-若活动结束早,可在基地周围漫步,探索
- 6岁以上儿童可以飞行(需要提请向我们告知)
活动取消通知:
由于滑翔伞活动受到天气影响较大。活动出发前,如我方临时通知取消将不收取任何费用。
若已到达滑翔伞基地,飞行过程中,天气变得不合适飞行,未飞行的人只收取299元,作为交通费,活动组织费以及午餐费。 余款退还。
Equipment:
(Needs to be prepared by each participant)
- Hiking shoes/boots (heel protection for landing)
- Rain coat in case
- Weather protection according to the season (in winter:wind breaker, gloves & hat;in summer: sunscreen, sun glasses )
- Drinking water
- Small bag to carry your things during the day
- Open mind:)
装备及携带
(需要每一位参加者自己准备)
- 徒步鞋(高帮,下降时保护)
- 雨具(以防下雨)
- 个人饮用水
- 季节性的防护用品
(夏季防晒霜,防蚊,墨镜等防晒用品;冬季帽子,围巾等)
- 轻便小包携带个人物品
- 开放的精神和思想,利于人生每一步:)
Included 包含
- Transportation From & Back to Shanghai 往返上海交通费
- Insurance 滑翔伞高风险保险
- Lunch 午餐
- Paragliding & Coaching 教练及飞翔一次
Not Included 不包含
- Other peosonal expense 其他个人消费
----------
How to book?
1, go to YEJO website booking linkhttp://www.yejocircle.com/booking-activities.html
2, book through meet up:
deliver your name/contact phone/gender/email address/passport number+ birthday dates (for insurance)
3, contact us directly
Yao Yao
Chinese/English speaking
135 2422 0254 (wechat is phone number)
[masked]
feng
Chinese/English speaking
[masked]
wechat: quipart
[masked]
aily pay 支付宝 :[masked]
YEJO WeChat Account: YEJOCIRCLE-SHANGHAI