Dear All,
The idea would be to go skiing in Italy - combine the sunshine with the relaxed Italian lifestyle, food and wines- in Livigno. 
Livigno lies in the Region of Lombardia on the border of Switzerland at 3 hours from Zurich. Livigno is situated at 1816 meters above sea-level and ski lifts go up till 2800 meters.  Livigno also has a special tax status- you can do duty free shopping here with lots of perfume and clothing stores (please note that the Swiss sometimes control buses and ask if you have anything to declare).
Livigno also has plenty of bars and nightlife - for those who still have energy after a day skiing.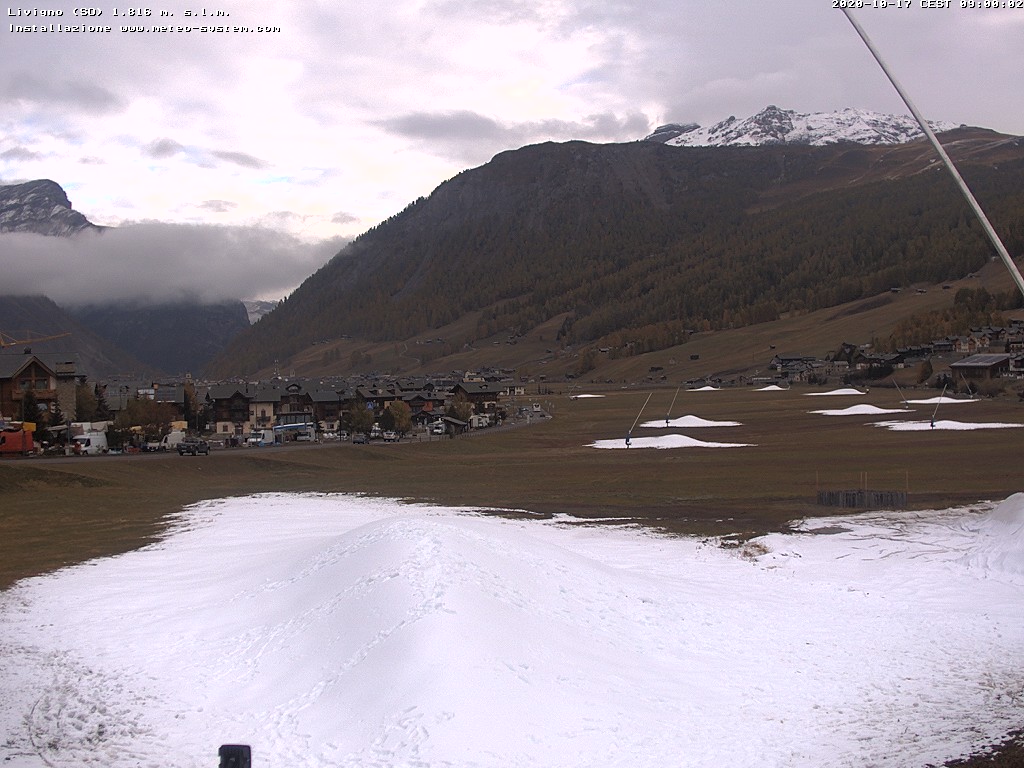 Friday
We would take the train in zurich hb at 16. 37 arriving in Landquart at 17.41, departure Landquart 17.49 arriving Saglians 18.53, departure Saglians 18.56 arrival Zernez 19.06 and then departure Zernez station 19.10 (by bus) arrival 19.50.
Sunday return

We would take the bus in Livigno centro at 16.00 arrive Zernez 16.40,  depart by train 16.49 arrive 17.00 in Saglians, depart 17.03 Saglians arrive Landquart 18.10 , depart Landquart 18.14 arrive zurich hb 19.19.
I currently have following spaces:
double room - I have 6 rooms (12 spaces)- 76 euro or 93 swiss francs

triple room :  - I have 10 rooms (30 spaces) - 73 euro or 90 swiss francs
Total 42 spots.

Prices are by person by night and include accommodation, breakfast and dinner. 
As you will certainly understand, group bookings in winter needs to be made several months in advance. Since I do not want to take the financial risk of booking a whole hotel and then nobody shows up, I will only make a booking for confirmed payments. Therefore in order to secure our place as a group, can I please ask you to make a transfer to my bank account by February 15, 2014 at the latest. As soon as the payment is received I will obviously update the Meetup site. If there is little interest for this activity, I will cancel this trip.
My bank details:
Account number[masked]A 
BIC: UBSWCHZH80A 
IBAN: CH[masked] 8940 A 
Patrick Wellens
8045 Zurich
IMPORTANT
·  Please note that everyone is responsible for his/her own acts. It is up to each individual to take out appropriate insurance (off-piste, rescue, hospitality, third -party liability etc.) and by no means this organizer can be held responsible in any way for organizing this ski-weekend.
·  Reservations are made on a first come, first serve basis. Rather than the date someone clicked yes on the Meet-upsite, the date of payment will be considered.
·  There are no refunds. In case you cannot make it, someone else can take your spot till 2 week before departure without costs.
·  You do not need to bring along sleeping bags, blankets etc. however you need to bring along a towel.
*  I will make a group reservation in trains and buses on Friday night and Sunday afternoon (at no cost). Important to note is that in case the Group does not show up I as an organizer get charged 50 francs (for trains) and several hundred francs for bus. Important therefore is to know who is coming by bus and who goes by car. If you change your mind, this is OK however at least 1 week prior to departure the final number of people for the bus needs to be known.
* To cover additional admin costs for last minute joiners an additional 20 francs will be charged for any persons joining after March 1, 2014.