Another Appleton REIA Event! Click here for more details and to register for this event!
Annual Christmas Party with...multiple speakers!

Join us for Networking, Vendor Displays, GiveAways, and FUN!
Tuesday, December 20, 2016
5th Quarter Sports Bar & Banquet Hall 2101 American Dr.Little Chute, WI 54140
This is our annual time of giving and thanks! We will hang out and network with each other around good food and gifts. We will have a group of vendors with us to share their businesses and discounts. These are the people who help us everyday in what we do. Meet them, learn from them, and be a part of our great gift giveaways! Registration, networking and food begins at 6pm. Meeting begins at 6:30pm.
As always, there is NO charge for this meeting as a gift from Appleton REIA. Bring an investor friend and join us!
Please register for free at AppletonREIA.com to help us with head counts for room set up and food.
This is also our "That's The Ticket" Drawing and Giveaway night!! Not to late to participate in That's The Ticket for a chance to win a FREE MEMBERSHIP!
See you there :-)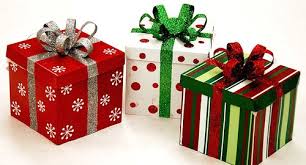 Whether starting out in real estate investing or working on your hundredth deal, Appleton REIA will help you learn more, earn more, and have fun doing it! The Appleton REIA is about NETWORKING and Education and is a chapter of the National organization which offers lots of great discounts and benefits! Come associate with others who share these same principals and the desire to succeed in real estate and LIFE!
Check out all the details at AppletonREIA.com and register online to attend. If you have never attended a meeting before, you can register right on the site and get a FREE guest pass. Food, registration, and networking begins at 6pm and the meeting will begin at 6:30pm.
Call, text or email with any questions!
Jacci at[masked]
See you there!