I'm pretty confident this is our JP, shown at 1:45 of this
Day 3 Gencon FFG wrap up video
. A screenshot of it is shown below. The narrator says these folks are in the final 16 of the Netrunner tourney, whohoooooo, go JP!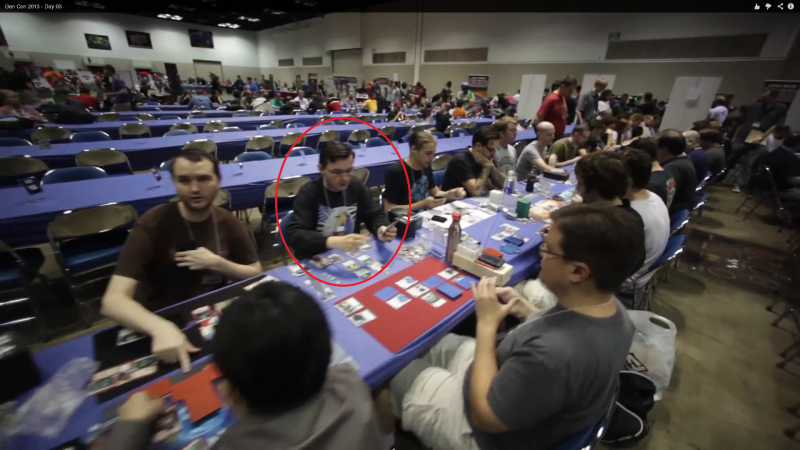 Edited by Paul on Aug 18, 2013 11:44 AM
Awesome. Can't wait for the AAR.

Haha, nice catch! Didn't even see the camera. Got back late last night and that was indeed me. Got knocked out that game but immediately walked across the hall to win 2cd place in the Neuroshoma Hex tourney.

Grats!! Sounds like a great time. I'm starting to plan for next years Gencon. Flights to Indy are right now ~$295, but you can ojnly make a reservation 330 days in advance. PLANPLANPLANPLAN

Post #: 67
Made it in only 8 1/2 hours, 2 stops. Construction delays aplenty.

That's how long it took us on the way back with NO construction delays. Excellent driving!