All attendees are required to register on Eventbrite at http://weareateam.eventbrite.com.

Schedule:
6:00-7:00PM: Networking Hour, Food & Beverages sponsored by Trulia
7:00-8:20PM: Presentation, Q&A from audience
8:20-9:00PM: Audience stand-ups and more networking! 

Great products are created by great teams.
This event is a panel discussion dedicated to improving teamwork within designers, developers, product managers and founders. Panelists include Matt Galligan, Damian Madray, Ryan Marshall and Joey Mucha and will cover:

• Challenges and opportunities of working in a startup
• Collaboration issues between designers and developers

• Competition in the workplace

• Tips for better teamwork
• Remote teamwork
• And more!


Speakers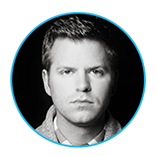 Matt Galligan
CEO & CoFounder
Circa
@mg

Matt Galligan is the Co-Founder and Chief Executive Officer of Circa, the first media organization focused on producing news for mobile consumption. The San Francisco-based company was founded in December 2011 and released its app Circa News in October 2012. Since launch, Circa has generated critical acclaim, has been featured multiple times in the iOS App Store and Android Play Store, and has raised $2.4 million in funding from some of the most influential investors in Silicon Valley and New York City.
Galligan and Co-Founder Ben Huh hatched the idea of a mobile-native media organization at the TechStars reunion in 2011. The company's news team has grown to 10 editors who write news specifically tailored for mobile consumers. Galligan and Huh recently hired veteran journalist Anthony De Rosa to serve as Circa's Editor-in-Chief. Circa recently launched an Android version and is developing its web platform.
His first company, Socialthing, coordinated management of personal social networks through a single platform. The company was a part of the inaugural TechStars class in 2007 and later was acquired by AOL in 2008.
In 2009, he left AOL to start SimpleGeo, which focused on making it easy for developers to leverage location data for apps and websites. SimpleGeo grew to 25 employees and raised $10 million in funding before UrbanAirship acquired the company in 2011.
Matt, 29, grew up in Central Illinois and now resides in San Francisco, CA. In addition to his role at Circa, he is a mentor for TechStars and Highway1 Accelerator as well as an advisor to several startups including Memoir, Untappd, ScoreStream and Donde. He was listed on Business Insider's Silicon Valley 100 of entrepreneurs in 2010 and has been featured in The New York Times, Wired, TechCrunch among other media. He has also spoken at numerous conferences across the country including, Web 2.0 Summit, Dublin Web Summit, SXSW Interactive, and Federated Media's Conversational Marketing Summit.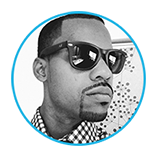 Damian Madray
Designer & Founder
Hunie.co
@themadray


Damian is the designer & founder of Hunie, a 500 Startups company with over 11K designers. It's a platform where designers learn & improve through collaboration. Hunie was featured on Fast Company & .Net Magazine.

He also co-founded TheGlint, a live-in coworking space in San Francisco that aimed at accelerating heroism. It fostered an environment that brought economic value creators (entrepreneurs) and cultural value creators (artists) together. It was featured in Bold Italic, Huffington Post & Financial Times.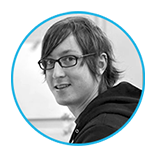 Ryan Marshall
Developer & CoFounder
OneSheet
@ryan000

Ryan hails from the "Windy City" of Chicago, bringing with him 14 years of application development and having started two development companies.
In Chicago, Ryan was the first employee and worked to help prototype and build thePoint.com that would later become Groupon. He also spent two years at digg.com helping to build out a completely new codebase for a site with 25 million unique monthly users.

Ryan was also Co-Founder of Vandelay Labs as lead developer helping quickly prototype and build out all new ideas and applications. Soon after Ryan join onto Onesheet.com as developer/technical Co-founder. Ryan was the technical lead for 1.5 years until it's acquisition in July of 2013 by Bandzoogle.


Joey Mucha
Project Marketing Manager
Set Media
@mucha

Joey Mucha (aka Joey the Cat) is a technologist turned "Master of Fun." He currently works for SET Media, an advertising tech startup. His role involves marketing SET's products and interacting with customers to improve our offering.
Through a variety of events, projects, and videos, Joey has built SET's brand equity and office culture. On the side, he operates a startup poker group and runs micro-arcades all over San Francisco. He also works with corporate clients to promote team building through Skeeball tournaments and events. He's an advisor on strategy and product development for Clash Scavenger hunts.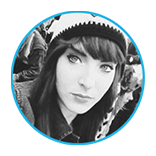 Andi Galpern
Moderator
@andigalpern

In 2008, Andi ditched her corporate advertising design job in South Florida to relocate to San Francisco – a world where developers and designers transform ideas into life-changing products.

Andi has designed various mobile apps and web sites for large corporations, startups and small businesses. She also organizes events to highlight top talent in the web design industry. She is currently available for UI/UX consulting work. View her portfolio at http://dribbble.com/andigalpern.


Thank you Trulia for hosting and sponsoring this event!
Trulia is HIRING and looking for you!
http://www.trulia.com/about/careers