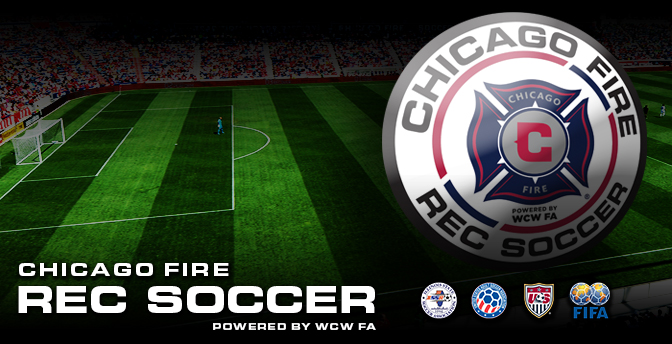 Every Saturday afternoon, Chicago Fire Rec Soccer host a Coed 11v11 league on the wonderful Montrose Ave turf field, just east of Lake Shore Dr near Montrose beach.
This is your chance to play in a quality league, with referees, a regular team, standings, etc. But you only have to pay week by week, NO COMMITMENT! If at any point you'd like to join the team permanently, we will pro-rate the fee for you and reduce the available spots by 1.
Here is some more info:
There is a one time fee at your first game of $20 for a CFRS membership to cover insurance and admin costs. It is good for a whole 12 months and across all of our leagues. If you already have a membership (purchased in the past 12 months, then you are set).
Shin guards are mandatory.
Prescription glasses may not be worn.
Please bring a white and a black t-shirt to every game.
This is a league, not a pickup game. Please treat the referees, your team, the opposition and our staff with courtesy and respect at all times.
Game halves are 30 minutes.
The image below is Montrose field. Look for the arrow, I will be there every Saturday afternoon. If you have any questions at all, please shoot us an email at <[masked]>. Look forward to seeing you out there!