Sep 10, 2013 · 6:00 PM

This location is shown only to members
About
Ever wondered how to turn your marketing into profit? Ajax Union wants to help. This event will allow small businesses and startups to exploit successful online marketing strategies.
A Holistic Approach To Online Marketing: Turning Your Marketing Into Profit
Setting Your Online Marketing Goals

An SEO Overview: How To Pick The Right Keywords

How To: Jump-Start Your Business With Google AdWords

Creative Content Marketing Strategies

Social Media: Branding and Engagement

Building an Email List: Email Marketing

Tell Your Story With Online Video
Agenda
6:00 to 6:30 PM - Attendee Registrations

6:30 to 7:30 PM - Ajax Union Seminar

7:30 to 8:30 PM - Networking
Admission
Tickets
Host/Sponsor

Ajax Union offers exceptional and affordable Online Marketing services. Our strategies include extensive search engine marketing, Google AdWords, blogging, smart social media, public relations, video marketing, and reputation management. With offices in Brooklyn and Manhattan, Ajax Union serves business of all kinds and across many different industries, from mom 'n pop retailers to major manufacturers. Really, we're just a bunch of nerds who can help you grow your business online. Learn more about Ajax Union at:www.ajaxunion.com or call us at[masked]-0444.
Exhibitor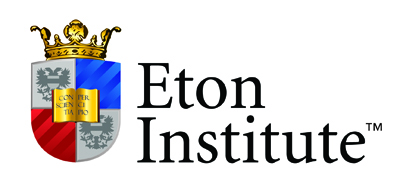 Eton Institute is globally recognized as a leader in learning and development training, offering customized Corporate Training solutions, accredited courses in over 100 Languages, Teacher Training, Professional Development and Computer Training. Since its inception in Dubai in 2006, the Institute delivers training worldwide with operations in the Middle East, Europe and America. With a dedicated team of professionals developing highly customized programs, Eton Institute features the most sought after training methodologies and techniques, and is proud to be associated with top international thinkers to successfully provide organizational change for over 2000 clients globally.