(Depending on weather.. this Meetup can be postponed)
Early Spring .. Light sunshine is welcoming us to come out and put on the dark tan after spending months in dark getting pale.. Well.. .dark tan with smoke from burning charcoal coming out of BBQ ;-))
We are planning to go to Les Planes picnic spot: Merendero Font de Les Planes
Meetup Details:
Basically we are planning to go the this nice picnic spot surrounded by beautiful Corserolla hills a little early. Since we need to have this place for ourself. So, If we go there early.. we can choose any place we want, and any BBQ platform we want to choose.
To buy anything else, there is a very nice restaurant there..Plus.. At the morning hours.. It would be nice to sit around together having nice chat there with a cup of Tea/ Coffee in that park under lovely sunshine..
Everybody would be bring their own food with them. You are free to bring any food you prefer.. If you are vegeterian, you can bring any suitable food to grill there.. Calçots are available at most of the places.. Also bring with you some paper/plastic plates and knifes/ Forks.. Rest of other things are available at picnic park itself..
The cost of charcoal/ woods , BBQ platform will be shared among us.. which will be roughly around 6-7€.
Here are few options for BBQ: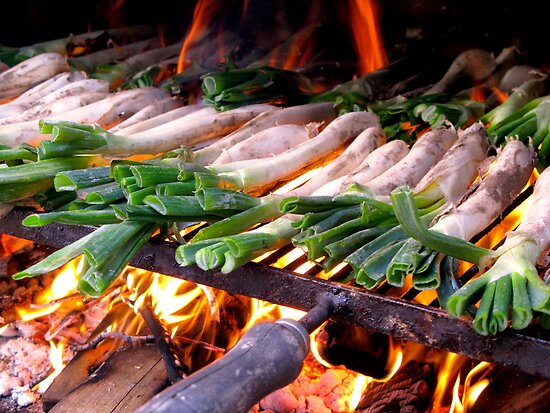 Grilled Fish BBQ:
Or some Marshmalllows an/or fruits:
We will meet at 10.00 AM at Plaza Catalunya at the entrance to Catalunya Metro Station in front of Zurich Cafe.. Later we will move in to catch the train at 10.30 AM.
Peoples coming By Car directly to Les Planes park:
If any of you are planning to come by car, Please check following details:
Address:
Merendero Font de les planes
Carretera de Vallvidrera a Sant Cugat BV 1462,
08017, Barcelona
GPS Co-ordinates for Navigation:
Lat, Lon: 41°25' 41"N, 2° 5' 17"E
Kindly RSVP Soon.. Enjoy.. some of the best outdoor activities with Culti Group !!