Payment Link:
http://uncorked-crush.eventbrite.com/
Denver Happy Hour Members:
Hope everyone had a great holiday weekend. Our next wine party is Tuesday May 8, 2012!
Gotta Crush! Wine Party with Don Sebastiani and Son's Highly Rated Wines with Special Guest Regional Manager Ryan Waltz
Cherry Creek North-Top Patio Location at Second Home/JW Marriott! Get your tickets soon, our events at Second Home always sell out in advance.

Highly rated wines from Sonoma, Paso Robles including B-Side 92 point Cabernet Sauvignon and other highly rates wines from their portfolio including a special selection from a vineyard in New Zealand.
Cool Stuff:
Bronwyn Long talks about Uncorked Denver in the Colorado Wine Examiner April 2012: http://www.examiner.com/wine-in-denver/the-week-ahead-uncorked-denver-presents-hahn-wines-at-its-monthly-wine-social
Paul Clifton, Hahn Winemaker talks about the winery at a recent UncorkedDenver.com event: http://www.youtube.com/watch?v=V9mLVeirU3k&feature=youtu.be
Check out Photos of our last event with Hahn Winery: http://www.meetup.com/denverwine/photos/7225962/
UncorkedDenver.com has the top winemakers visiting with wine parties at top venues in 2012. We have cool events planned into Summer. See the "mark your calendar" section below.

Regards,
Stacey
Scroll down below for all the good stuff on the wine party and upcoming events!
What: Gotta Crush Wine Party! with Don Sebastiani and Son's Highly Rated Wines with Special Guest Regional Manager Ryan Waltz
Where: Second Home at the JW Marriott (Cherry Creek North) 150 Clayton Lane Denver, CO 80206 Parking is free in the lot by the mall. There is a free valet with a validation at the restaurant only if you sit down for dinner afterward. Please make sure to bring a few dollars to tip your valet.
When: Tuesday May 8, 2012 at 6:00 PM Please be prompt as we will be serving each wine and appetizer paired
Winery Link: http://www.donandsons.com/
Learn about making wine and the crush: http://www.donandsons.com/films/film-crush.php
Don Sebastiani and Son's,is now going on five, generations, their family has been living and making wine in the Sonoma and Napa valleys. With respect to our homegrown roots, we have a vested interest in the sustainability of our environment for future generations of our family and the community.
Crowd: Mostly Young/Mid Professionals mid/late 20's through 40's
Cost: $ 28.99 includes tax and tip (Wine Party Only) Please note, an RSVP on the meetup is not a ticket.
Payment Link:
http://uncorked-crush.eventbrite.com/
Dress: Business/Dressy Casual to Business/Dress to Impress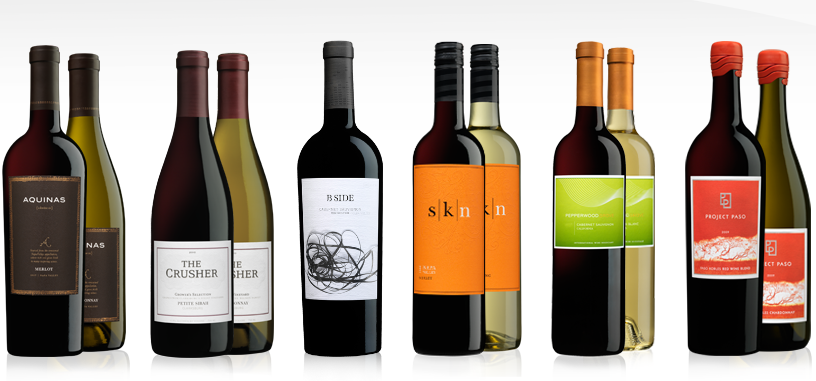 Wines and Food pairing: Coming SOON
Please Note: NO TICKETS WILL BE SOLD AT THE DOOR/NO WALK UPS!....sorry but we will have to turn away anyone who doesn't have an advance ticket as wine and food has been allotted based on the ticketed attendees and we do not handle money at the door for wine and food pairing events We expect 80-90 attendees with a wine maker flying in and it's difficult to check folks in and handle money. Our events sell out quick! Please see the Denver Wine Meetup for refund information.
Mark Your Calendars!
Coming Friday April 20: Check Out DAM Uncorked, Denver's Premier Wine Event at the Denver Art Museum. The event includes wines from more than 100 wineries with several winemakers at the event and heavy appetizers. Tickets can be purchased online at www.denverartmuseum.org/uncorked, by phone at[masked], or at Museum's Reception Desk. Advance Tickets are $90 for museum members and $125 for non-members and will be higher at the door.
Upcoming UncorkedDenver.com Events Mark Your calendars:
Wednesday June 13, 2012 Our premier/signature event for 2012: We are please to have Alexander Valley Vineyards Winemaker Kevin Hall on the Golf Course Patio at the Inverness Resort! Alexander Valley Vineyards is San Francisco Bay List's Sonoma Best Winery and we'll have several highly rated wines from their portfolio represented. And you'll have a few hours to enjoy a "getaway" and de-stress from your workday at one of Denver's top resorts!