Denver Happy Hour Members:
Our last "winemaker" event for 2012 is our Fall Wine Party/Happy Hour with Yalumba Winery winemaker Jane Ferrari in Friday October 5, 2012. Jane is flying in from Australia with their highly rated wines.  The wines have been posted and we will have the food pairing menu shortly!
Several 90+ rated wines. We'll try everything from Viognier to Cabernet Sauvignon and Shiraz.

Private Party at one of Denver's Award winning restaurants

Friday Night Event, right off the 16th Street Mall.
Please INVITE YOUR FRIENDS by sending them this link http://uncorked-yalumba.eventbrite.com
Please also mark your calendar/hold the date for our annual Tour of Europe Pre-Holiday Wine Party on Saturday November 17, 2012 It's always a sell out with a more "trade style" set up, gallery setting, holiday dress and over 20 door prizes, and we will limit the event to 150 people.
Regards,
Stacey
What: Friday Night Fall Wine Party with Highly Rated Australian Winery, Yalumba Winery
Come to a Land Down Under and meet Jane Ferrari, winemaker for Yalumba Winery
Yalumba winery is Australia's oldest family owned winery dating back to the mid 1800's in the Eden Valley on the western side of the Barossa Valley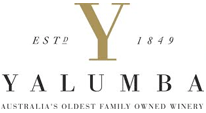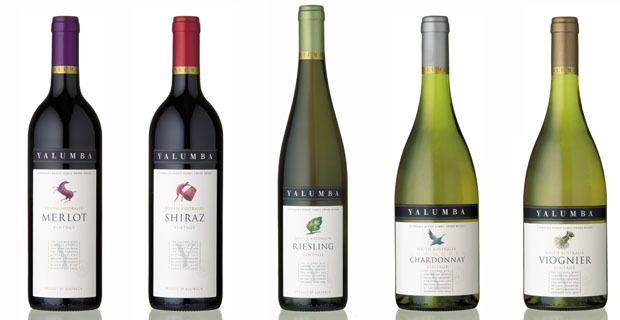 Please note, the graphic above is not the wines we will pour. We'll have that out to you shortly
Crowd: Mostly Young/Mid Professionals

When: Friday October 5, 2012 at 6:00 PM Please be prompt as we will be serving each wine and appetizer paired followed by dinner for members who stay for dinner.
Where: Le Grand Bistro 1512 Curtis Street, Denver, Colorado (right off the 16th Street Mall)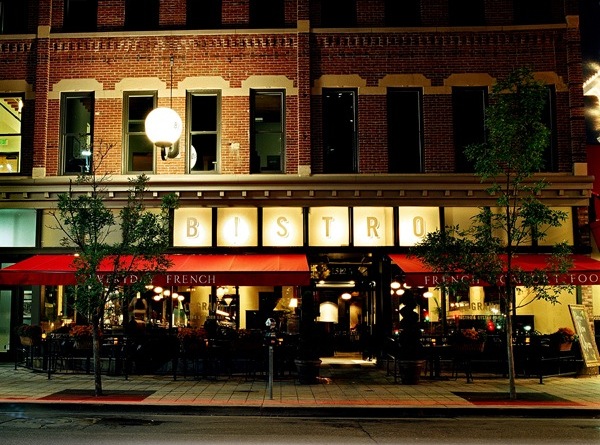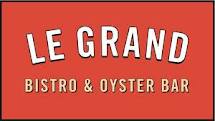 Cost: $ 27.99 includes tax and tip (Wine Party Only)
http://uncorked-yalumba.eventbrite.com
Dress: Business/Dressy Casual to Business/Dress to Impress
Wines   (Food Pairing Coming Soon: Several Highly Rated 90+ wines
Yalumba Y Series Vermentino, South Australia, 2011  (reception)
Yalumba Y Series Viognier, South Australia, 2011
Yalumba Bushvine Grenache, Barossa Valley, 2010 OR 2011
Yalumba Shiraz/Viognier, Eden Valley, 2008
Yalumba The Cigar Cabernet, Coonawarra, 2009
Yalumba Antique Tawny, South Australia, NV
Please Note: NO TICKETS WILL BE SOLD AT THE DOOR/NO WALK UPS!....sorry but we will have to turn away anyone who doesn't have an advance ticket as wine and food has been allotted based on the ticketed attendees and we do not handle money at the door for wine and food pairing events We expect 80-90 attendees with a winemaker flying in and it's difficult to check folks in and handle money. Our events sell out quick! Please see the Denver Wine Meetup for the refund policy.
Sign Up for Dinner after our event! Our group will have a 3 course menu for a set price per person plus tax/gratuity in addition to the wine party. You may also join us and just have an item or dessert off the menu....we encourage you to stay and detox before hitting the road.
http://www.denver.org/denverrestaurant/menu?id=1085&Le+Grand+Bistro+%26+Oyster+Bar
Parking: Light Rail to the convention center and walk two blocks There is a garage next to Rialto that is $5.00 if you don't take the light rail. http://maps.google.com/maps?q=1512+Curtis+St%2C+Denver%2C+CO+80202.

There is a parking garage directly across the street from Rialto Café which is next door to Le Grand Bistro. The entrance to the 16th Center Parking garage is located on Champa street between 16th and 17th on the right hand side. The price is $6.00
Upcoming/Mark Your Calendar:

Saturday November 17, 2012 3rd Annual Tour of Europe Pre- Holiday Wine Party at Rialto Cafe Gallery Room We will be sampling wines from Europe. This party is a little longer and we will have MULTIPLE door prizes!    Our pre-holiday party in November has a number of door prizes. We are looking for wine related door prizes for our event. Please contact me through the meetup.  Thanks.
October 15, 2012 is the Taste of Greenwood Village   We will have some information on this in our next email.
Mail on meetup: to reduce your emails, you can change settings yourself from a group by going to the Accounts tab in the top right corner.   Please note, we email, the entire group when an email goes out.  If you are on othergroups that we handle, please keep Denver Wine Meetup and remove the others to reduce multiple emails for the same event.  Thanks.
Please note, with your payment and attendance at any UncorkedDenver.com event, you agree to the terms of our group and waiver:
http://www.meetup.com/denverwine/pages/Terms/
http://www.meetup.com/denverwine/pages/ASSUMPTION_OF_RISK_-_WAIVER_AGREEMENT/