7/21/13 75% of the tickets have been sold and we have 4 ladies for every man signed up. Although this is not a singles event we do like to have a balance. Please invite your male friends.
All tickets are ADVANCE PURCHASE ONLY Ticket link:
http://banfi2-uncorkeddenver.eventbrite.com
We had a sold out crowd over 1 1/2 ago when we hosted Bill Whiting at the Warwick. Bill is the National Education Manager for Banfi (and third generation... grandfather started the winery) so he travels between the US and Italy all the time. We will cap this event at 100 attendees and we will be indoors in a beautiful banquet room as it will be the most brutal part of the summer heat in July. Maggiano's does a superb job at the food pairings that go with the Banfi wines.
What: Wine Party with Banfi Winery and their highly rated wines from Italy at Maggiano's Downtown
Special Guest: National Education Manager Bill Whiting is flying in for this event.
Bio: Bill Whiting - new bio[masked] BV
Winery Link: http://www.castellobanfi.com/
Where: Maggiano's Downtown Denver -[masked]th St Ste 150, Pavilions Mall Denver, CO[masked] Phone:[masked]

Crowd: Mostly GenX/Y Young/Mid Professionals mid/late 20's through 40's/early 50's
When: Thursday July[masked] at 6:00 PM Please be prompt as we will be serving each wine and appetizer paired followed by dinner for members who stay for dinner
Cost: $ 28.99 includes tax and tip (Wine Party Only) http://banfi2-uncorkeddenver.eventbrite.com
Dress: Business/Dressy Casual to Business/Dress to Impress
Wines and Food Pairing: Wines are from the Banfi Castello Portfolio including wines from Tuscany, Piedmont and Prosecco (just north of Venice) We have 6 wines to sample and details coming soon.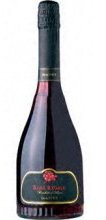 Wines and Fool Pairing
Bolla Prosecco, NV Reception (reception) with Grilled Shrimp & Asparagus Crepe and Spinach Phyllo Turnovers
Banfi San Angelo Pinot Grigio, 2012 with Classic Bruschetta
Banfi Centine Rosso, 2011 with Goat Cheese Olive Bruschetta
Banfi Chianti Classico, 2011 with Miniature Italian Meatballs
Banfi Chianti Superiore, 2011 with Chicken Saltimbocca Roulade
Banfi Rosso di Montalcino, 2011 with Roast Sirloin Roulade
Event Expectations: Our events are wine and food pairings, social mixer style (it's not a sit down event....young people want to move around and mingle while they taste and learn). We start off with a reception wine while we check in folks. The rest of the wines are paired with appetizers. We serve the pairing in order every 15-20 minutes so you want to be on time so you don't miss a pairing. Usually after the second or third wine we stop and make announcements, introduce our guest and have a little education about the wines and the winery.
Sign Up for Dinner after our event! Our group will have a dinner deal with a large table held for our group. You may also join us and just have an item or dessert off the menu....we encourage you to stay and detox before hitting the road One of the best menus for restaurant week:
Please Note: NO TICKETS WILL BE SOLD AT THE DOOR/NO WALK UPS!....sorry but we will have to turn away anyone who doesn't have an advance ticket as wine and food has been allotted based on the ticketed attendees and we do not handle money at the door for wine and food pairing events. Please see the Denver Wine Meetup for the refund policy.
Castello Banfi is a family-owned vineyard estate and winery located in the Brunello region of Tuscany. This award-winning estate was founded on the philosophy of blending tradition with innovation, and is recognized as a pioneer in elevating the standards of Italian winemaking.
Capturing honor after prestigious honor, Castello Banfi is a constellation of single vineyards encompassing over three dozen varying subsoils. The estate is renowned for its clonal research that allows noble grape varieties to thrive in their optimal terroir, creating not only a consistently outstanding Brunello, but the ultimate expression of Montalcino Super Tuscans.
A little about the Banfi relationship with Denver Colorado and DU: The Banfi Vintners Foundation is the philanthropic arm of Banfi Vintners. Encouraged by their success in business, the Mariani family established the Banfi Foundation and from its earnings contributes to leading national charities and higher education through scholarships, fellowships and grants-in-aid.

Each year, the Banfi Vintners Foundation provides scholarships for one faculty member and one student from fewer than one dozen hospitality programs in the country. Participants travel to Italy to study Italian wine and food culture. 2013 will mark the 12th year that the University of Denver's Fritz Knoebel School of Hospitality Management (KSHM), at the Daniels College of Business has participated in the Banfi program.