Hello everyone! How have you've been? I know it's been a while since you've heard from me. SO sorry about that. I have been in hibernation mode and this momma bear has now awakened from a long, long winters sleep (*Stretching, Yawn, Shake, Awake, Yay!*).
I'm back and ready to be present for you here and now. First order of business is that I'm looking to assign a few good assistant to the organizer (me) to the group. Helps take a load off when we do them and helps the meetups to run more smoothly. So if you feel you're up for the job please do write back and let me know. Id like to do these bi-weekly if possible.
Second order of business aka "Fun" is I am scheduled to perform a solo acoustic show At Genghis Cohen on Wed March 21st @ 8pm; presented by Kittysmack Productions. A music booking company owned by one of our group members Sonjia Gust. Please say hi and make friends with her. Some of you have met her at our Wonderland Pop Emporium Meetups. She is a sweet heart and a darling girl.
Sonjia is the one to the right of me. I'm the redhead.
I'm so excited about our new members! Please feel free to post your Meetup Ideas. I would love to hear them! If you haven't been to Genghis Cohen it is an amazing Singer-Songwriter all ages venue and restaurant. They have been reportedly known to have some of the best Chinese food in the city. So that's why I thought we could all meet up early for dinner around 6:30-7pm.
Here is a menu for you to view http://www.genghiscohen.com/download/Genghis_Cohen_Menu.pdf
And here is the Yelp reviews!
They say the Cracker Jack Shrimp is the Bomb!!
http://www.yelp.com/biz/genghis-cohen-los-angeles-2
I am going to do a 45 min set at 8pm. I have asked one of our members Barbara Joas to come up on stage to perform one of her amazing poems. Many of you have seen her at one of our open mics. She is truly a talented gift to this world. You must come and hear her!
Genghis Cohen has a full bar and is a great place to make and meet new friends. And yes it's the same venue that Lindsey Lohan was caught catching a show there a few years back. LOL!
Since it has been my first full set show of the year the seats are probably going to fill up fast, so please do get there early to get a seat. I suggest 7pm at the latest. The cost is $10 at the door or $8 if you bring my show flyer with you. Please make sure to mention my name Michele Vreeland when you get to the door. Remember it's an all ages show. Yay!!!
You can learn a little more about me and my music here in
Hollywood Weekly Magazine.
http://michelevreelandmusic.com/2011/01/12/hollywood-weekly-magazine-2-page-spread/
You can hear my latest single "Chateau Marmont" here:
http://soundcloud.com/michelevreeland/chateau-marmont-by-michele
..............And yes its about the famous hotel on Sunset Blvd.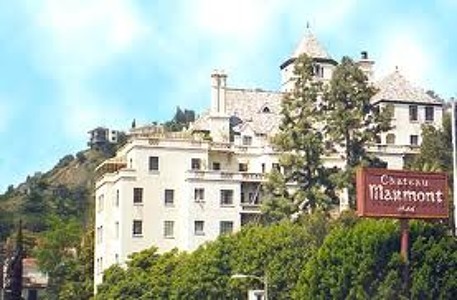 You can listen to my latest CD "Never Not Myself" here:
http://michelevreelandmusic.com/music-downloads/
Thank you! And see you there!
CD's will be for sale at the venue and on Itunes.
I love personal greetings so don't be shy in saying hi to me! And don't be afraid to attend a Meetup alone. You will be welcomed by friends here with us.
<<<<==== (Print This flier to save to save $2 at door)
When:
Wednesday, March 21, 2012
Cost:
$10 at the door (proceeds help Michele to keep up with Meetup cost : -)….)
$8 with "Michele Vreeland" show flier
Please say you're here to see Michele Vreeland when you get to the door. VERY IMPORTANT. Thank you.
Time:
6:30pm until 11:00pm
Meet for Dinner at 6:30pm
Michele Vreeland goes on at 8pm sharp for 45 mins.
Tricia Battani @ 9pm presented by Kittysmack Productions.
Where:
Genghis Cohen (All Ages)
740 N Fairfax Ave, Los Angeles, CA[masked]
(Just above Melrose Blvd)
Parking:
On street or free parking in lot on the side of the venue.
Links:
http://michelevreeland(Michele Vreeland's music site)
http://genghiscohen.com(Venue and Resturant)
http://liberateme.weebly.com(Barbara Joas website)