You must purchase tickets on Eventbrite ($20/$30): http://futureenergyboston.eventbrite.com/
Future Energy is a series of events that connects entrepreneurs, researchers, and private investors in the energy and clean-tech industries to develop and commercialize radical solutions to the world's energy challenges.
The Investor Panelists: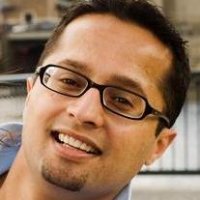 Startup Pitches:
Ahmed Farouk - RET Inc.
Andrew Radin - PolymerGreen
Fraser Seymour - Ionova Technologies, Inc.
Ian McKay - Open Water Power
Ganesh Nakhawa - SmartPwrNet
Drew Hession-Kunz - Gravitas Energy Storage
Bal Mukund Dhar - Agira Inc.
Jacob DeWitte - UPower
The format at Future Energy is identical to our typical Investor Feedback Forum events, but all the startups and investors are in energy technology.
The Problem
Step change in Energy demand – In coming decades, the world will need huge amounts of energy to support population and economic growth and improve standards of living. We expect the global demand for energy will double by 2050.
Supply will struggle to keep pace – Energy supply from all sources will struggle to keep up with demand. There will be continued dependence on fossil fuels such as oil, gas and coal and we will also need rapid growth in renewables.
Environmental stresses are increasing – Energy needs to be produced in environmentally and socially responsible ways. Environmental stresses from producing and using energy are increasing. There is an urgent need for low carbon technologies to reduce greenhouse gas emissions.
The Solution
Conventional oil and gas exploration, recovery, and extraction

Non-conventional oil and gas

Alternative and renewable energy (solar, wind, hydrogen, biofuels, geothermal, etc.)

Renewable and bio-based chemicals

Mobility / smart mobility

Energy efficiency / smart grid

Energy finance and trading

Agenda
6:30pm – Pizza, networking and introductions

6:45pm – Investor Feedback Forum – 8 energy and cleantech startups pitch to an investor panel; the panel provides actionable advice for each presentation

8:15pm – Pitch Showdown - audience voting via Twitter; winners announced and prizes awarded

8:30pm – Drinks at nearby location
Host
You must purchase tickets on Eventbrite ($20/$30): http://futureenergyboston.eventbrite.com/