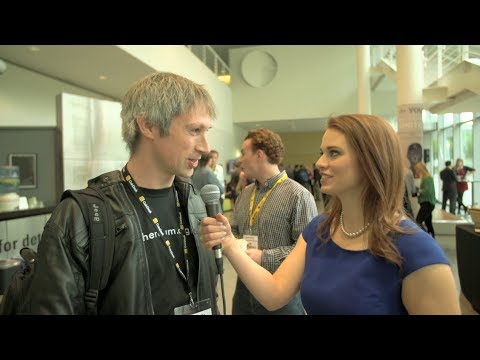 PROGRAM
This event will be hosted by Stephan Tual, CCO, and Dr Gavin Wood, CTO. Gavin will present an exclusive update in the latest developments of the Ethereum platform, including some never-seen-before UI mockups of what Ethereum might eventually look like at launch.
Gavin will also cover a more generalist view of Ethereum and how it could fit in a zero-trust, decentralized 'Web 3.0' model as part of an ecosystem of decentralized content distribution, messaging and networking.
Gavin's presentation will be followed by a extensive Q&A. Following the event will be drinks at the nearby Blind Beggar (337 White Chapel). 

SCHEDULE
6:30 - Arrival
7:00 - Intro by Stephan Tual, Ethereum's CCO
7:10 - "The Ethereum Experience" by Dr. Gavin Wood, Ethereum's CTO.
8:10 - Q&A 
9:00 - Closing comments, and off to the pub, the nearby Blind Beggar

HOW TO GET THERE
The venue and date is secured thanks to the amazing people (Hello Simon, Oliver, Arian and Julian!) at the Barclays Accelerator (http://barclaysaccelerator.com/).
Once you are at the address (you can't miss it, it's a huge building!), enter the Cafe to the left of the big dog mural and make your way upstairs. There will be Ethereum signs and people at the entrance to welcome you. We wear Ethereum t-shirts, so don't be shy! :)
Here's a link to handy map: http://bit.ly/barclays_accelerator
By Tube: Stop in WhiteChapel or Stepney Green, it's a 7 minute walk. 
By Bus: 25, 205 and N205 all stop nearby.