Join us for an exceptional evening at the Los Angeles Athletic Club, created in 1880 by forty prominent Angelinos; sons of pioneers, adventurers and athletes.  Meet us at the new bar 'Invention', an homage paid to the inventions of the club members over time that were found in the Club's archives.  Stylishly redesigned by Tracy Beckmann, the private cocktail bar's surroundings and luxuriously appointed furnishings reinforce the traditions and history which have made the Club such an enduring landmark in the City of Angels.  With an expertly crafted cocktails list and a decadent menu of gourmet bites, this space will transport you back into the private-club tradition.

During this unique soiree, models will be strolling in a mid-century style fashion show.  Produced by Dave Temple of Clever Vintage Clothing, downtown LA's renown suppliers of the most sought after vintage products to the entertainment industry (including Madmen TV show), innovative fashions from mid-century America will be presented. The 1950s were a high point in design led by the United States.  Rediscover the daytime and evening looks that helped make the US the home to fashion innovators.  Athletic outfits will also be included.  These rare outstanding vintage fashion pieces from the 1950's and 1960's will be available for sale.
Do not miss this unique opportunity to mingle and unwind at a really amazing historic location normally reserved to members only.  1950's music will be curated by Mark Governor of Honey Noir.

Each admission ticket includes one glass of wine and complimentary appetizers for the 1st hour.  Additional glasses and gourmet bites can be purchased at the bar throughout the evening.  Discover the Invention bar menu here. Your ticket also includes a day pass at the Los Angeles Athletic Club and your chance to win a one-month membership.  All details below.

Oh by the way, don't worry about taking your car...  and take Lyft to the Athletic Club!  Your ticket includes a $20 credit for new users.  All details below.**
$25 ADVANCE TICKETS - CLICK HERE
$30 at the door (ONLY if tickets are still available)
Price Includes
- access to Mid-Century Soirée at Invention bar & lounge (3rd floor)
at the Los Angeles Athletic Club from 7 to 9:30pm
- 1950s and 1960s vintage fashion show by Clever Vintage Clothing
- ONE (1) glass of wine (red or white)
- complimentary appetizers tray-passed between 7-8pm
(additional glasses and gourmet bites can be purchased at the bar)
-mid-century lounge music by CitySound
-$20 of free ride credit with Lyft (see details below**)
-a complimentary one-day pass to the Los Angeles Athletic Club
-one lottery ticket for a chance to win a one-month membership
-a perfect mingling atmosphere with other Angelenos
** Lyft is a mobile app that lets you request a ride from a fully-vetted, hand-selected community of drivers at the push of a button.  Not only is Lyft more convenient, reliable, and affordable than a cab and black car services, you get to ride around with a pink mustache on the front of your driver's car!  What's not to love.

For this soiree attendees, Lyft has kindly offered $20 of free credit for new users.  Just download the Lyft app and enter LAWINE under settings to take a free trip on us.

1. GET YOUR TICKET(S) HERE:
http://midcenturysoiree-lawinetasting.eventbrite.com/

2. RSVP YES BY CLICKING ON YOUR MEETUP GROUP BELOW
and see who else is coming!
IMPORTANT - PLEASE READ
a RSVP on Meetup does NOT guarantee you entry. You need to PRE-PAY for your ticket to guarantee you entry and get the special advance prices! ONLY if available, FULL-PRICE tickets will be available at the door. Absolutely NO exceptions.
Ticket Policy: click here
Question? email at [masked]

Dress code:  Business/Upscale Casual, Cocktail Chic
No T-shirts, no sneakers.  Mid Century outfits or accessories encouraged.

Must be 21 and over to attend.
Every guest's ID will be checked at check-in.

Please enjoy responsibly.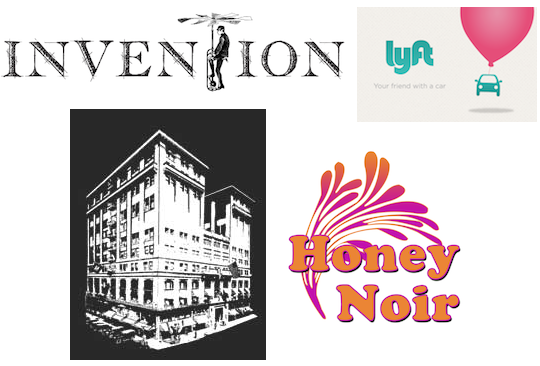 Subscribe to our Events Newsletter
visit www.LAWineTasting.com
Need help promoting your wines, gourmet delicacies, services or venue?
Contact us at [masked] to discuss some event opportunities!