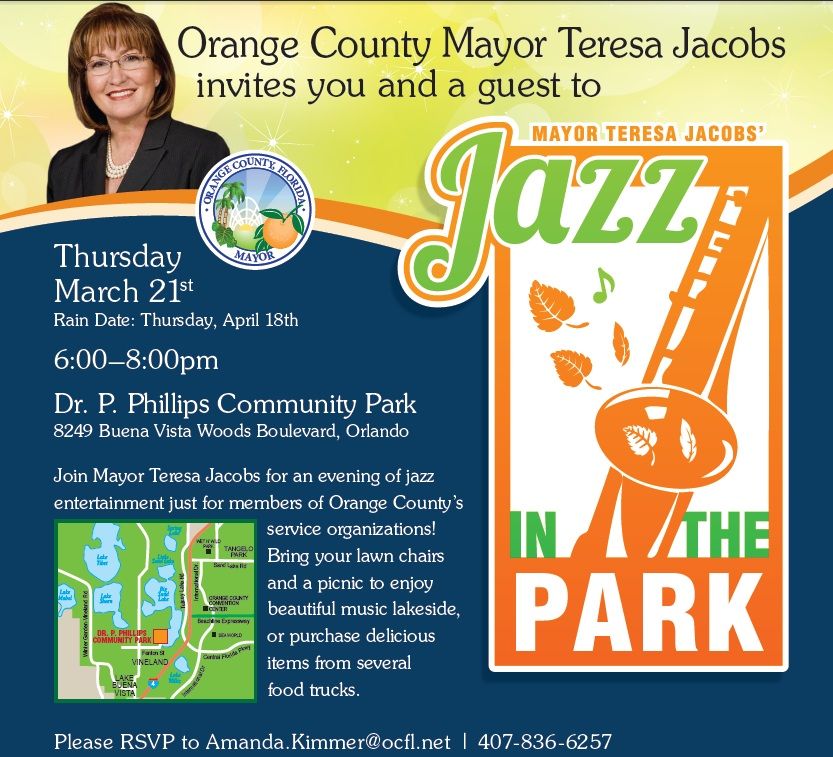 Orlando County Mayor Teresa Jacobs is hosting Jazz in the Park!  The event is not only for members of Orlando service organizations -- the organizers have opened the event to members and guests and friends of the The Jazzway Express and members of the public who hear about it.  The Jazzway Express will perform from 6:00 to 8:00 pm focusing on our upbeat smooth, traditional and latin repertoire.  Bring a chair and your own food and have a picnic or purchase food from the food trucks.
Free Admission! Please RSVP to [masked] or[masked]
Also, please RSVP here on Meetup.com just so the band knows to look for you on breaks and how many to expect. Thanks and feel free to Like us on Facebook below to help us grow the jazz community in Orlando!
http://www.facebook.com/jazzwayexpress