Like the famous words spoken to Tom Cruise in the film Jerry Maguire, "Show me the money!" is a phrase we are all familiar with. Everyone wants to know how to make a profit, where the money will come from, and how much they can gain.
Statistics reveal that 90% of startups close down in the 1st year alone due to the lack of funding. This triggers a constant battle to stay afloat and generate income for oneself. With advancement of the net and various public & private initiatives, there are actually quite a few ways Startups can raise that crucial funding to get off the ground. TechMeetups is bringing you a workshop to cover various ways that you as a Startup can raise that important seed funding to get your business off the ground.
Experts and pioneers in startup finance will be joining us to help you understand which investment options are best for your business, whatever stage you're at. Our first presenter will be Andrew Lockley.
Andrew Lockley has his own successful company as a business angel. In this Masterclass, he will share his views with you about raising money. Here's what to expect:
1. Andrew feels that you should take money from customers not investors for as long as you can.
2. Investment can really stifle your hunger for customer acquisition and, if that happens, are you really running a business?
3. Alternatives to raising funds: offer a service and develop your code base this way, build your product behind.
4. Alternatives to raising funds include managing cashflow better: pay slow, get paid quicker.
5. Cut your costs – £1 saved = £1 on the bottom line. This is unlike sales where you need to pay out a cost per acquisition so £3 of sales = £1 on the bottom line.
6. If you do raise investment choose investor first, investment second. Very importantly: don't waste money raising rubbish tech! Do your research.
Our second presentation will be done by Howard Weintrob and David Myserson of Jeffreys Henry LLP
Speakers Bio
Andrew Lockley is a business angel & consultant, working mainly in the tech startup sector. His principle focus is on the commercial development of internet firms. This encompasses business strategy, investment readiness, marketing, sales and usability. Previous clients and investments include firms in casual games, web apps, mobile apps, financial platforms and healthcare. This cross-industry focus brings new ideas and inspiration to each project.
Howard Weintrob is Chartered Tax Adviser with over 25 years of experience at accountancy firm Jeffreys Henry LLP. Howard advises on the whole spectrum of both personal and corporate tax including the Seed Enterprise Investment Scheme (SEIS), Enterprise Investment Scheme (EIS), Patent Box and Enterprise Management Incentive (EMI).
David Myerson is a Chartered Accountant at accountancy firm Jeffreys Henry LLP. David has built up significant experience in advising local technology companies and provides pro-active guidance on a range of accounting, audit and tax matters.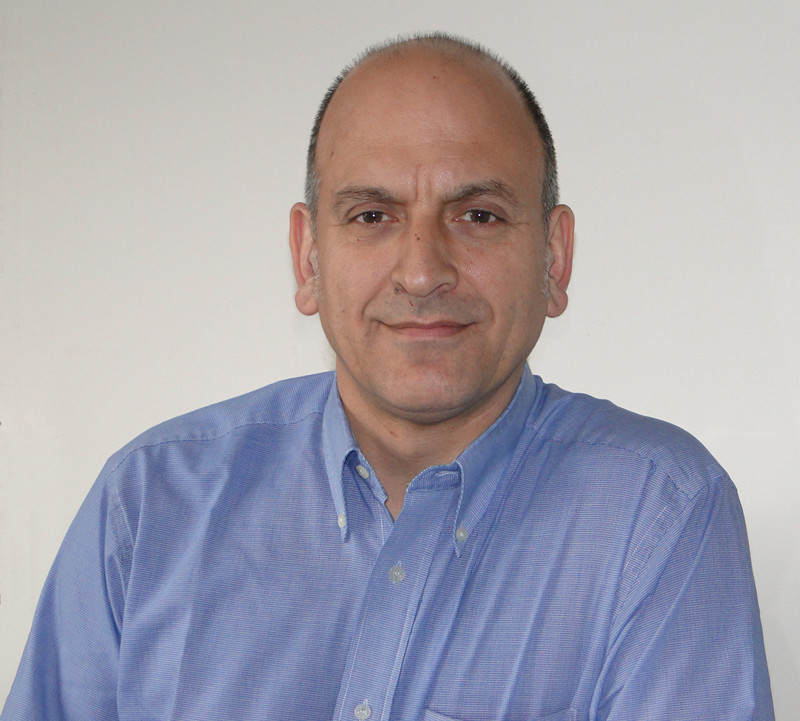 Aristos Peters straddles several aspects of the early stage investment landscape. He is currently director of the London chapter of 'Keiretsu Forum,' a group of syndicating angel investors which focus on investments of between £[masked]k. He is a Senior Partner with Quorumm Digital Venture Partners (a US based VC). This year he has taken an NED role with a mobile money transfer startup that he will help to grow and see it through seed, angel and possibly VC stages of investment. Over the past three years he has undertaken corporate finance fundraising for companies, worked to establish accelerators and has a breadth of experience working with early stage businesses, as well as a variety of investors and investment groups. Working with early stage founders and entrepreneurs to help them execute and configure their investment proposition prior to securing angel investment, he's always on the lookout for that heady mix of experienced founder/team, big play opportunity and a deal that has proved itself with oodles and oodles of validation / traction ... and oh yes, with a realistic valuation
Adam Baker is founder of 3 web businesses since 1999 and has raised more than $12m investment through both angel and venture capital money. Adam's latest company, Blottr, has changed the way news is gathered and reported globally and has grown into one of the world's largest user generated news companies. Adam is also an angel investor, with 3 investments to date.
Stefano Tresca is a former programmer, who went to law school, spent 8 years in big corporations, until he quit to become location independent. From 2005 he helped companies to expand abroad (especially Asian companies going to Europe), and loves to invest/advise young startups.He will speak about the different ways to finance a start-up, and why many companies should NOT focus to an IPO or venture capitals. After the IPO of Facebook, many startups think that stock market and venture capitals are the only real goal. But they are wrong.