FREE TICKETS!
HOT COMEDY ACTION
HOLLYWOOD IMPROV
Tuesday, March 5, 2012 at 8PM
CLICK HERE, RSVP & REGISTER FOR FREE TICKETS!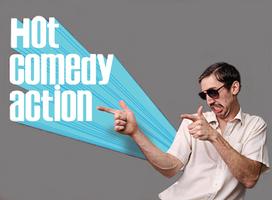 We have famous comedians & will have a VERY BIG name special guest.
Headlining the show is Chris D'Elia, Co-star of NBC's "Whitney" & from Comedy Central's "Workaholics!"

Tickets are normally priced at $15 each!
Hollywood Improv
8162 Melrose, Ave.
Hollywood, Ca.