October 16, 2019
To our Meetup community,

This week there has been a lot of confusion on social media around changes to Meetup's payment policies. We want to clear this up.
Let's start with the most important thing: Meetup exists because of you — our organizers and our members.
We are not, I repeat not, in the process of making a massive payment change for our existing customers.
The confusion was triggered by a limited test to a few hundred groups in two U.S. states. The payment options shared on social media will only apply to organizers who are part of this test. We apologize that the language on the page caused alarm and confusion. We would never make such a change without giving our customers advance notice.
While we try to provide a lot of value to our customers, we know that our organizers have frustrations: the subscription cost; the burden of managing food, venue, and more; the challenge of getting members to show up at an event; and of course not innovating fast enough to improve our product.
We want to help. We are exploring many options, based on continuous conversations with you, our customers, to make Meetup better. We are considering solutions that more fairly share the costs of Meetup between organizers and attendees. We are also actively seeking ways to help organizers connect with sponsors. We are working to make it easier for an organizer to charge a ticket price if they want to do so. We are heavily investing in product improvements to help people more easily discover the amazing events happening on Meetup around the world every day.
To be clear, if we make payment changes, we will give our organizers as much choice as possible. We recognize that Meetup has a diverse community of organizers with different needs and goals. We will make every effort to create solutions to reflect this. If you are an organizer or member of a group on Meetup and want to share your thoughts with us, we're here to listen. We read everything you write us and in many cases will reach out to hear more.
We have lots to improve, including better communication. Please know that our entire team is dedicated to helping our customers be more successful.
Regards,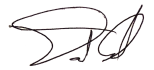 David Siegel
Meetup CEO
The test page we reference can be seen here.