Join us for an ELEGANT SINGLES NIGHT !!
For Singles age: 30's - 50's
We are limiting attendance to the first 175 Singles. Get on the List NOW !
Dress to Impress - Evening Wear, Dresses, Dress Shirts, Dress Pants, Dress Shoes, Etc...  We're making this a very classy and upscale event to match the venue.
Saturday, October 12th... at 8:00 PM
Upscale/Elegant Singles Meet and Mingle
You MUST say at the door that you are with the Destiny Events Group.
You will get a special wristband, that entitles you to 241 Drinks (Beer, Well's, Wine) and 20% off the regular food menu from 8-10 PM. WOW! It's a Great Deal !!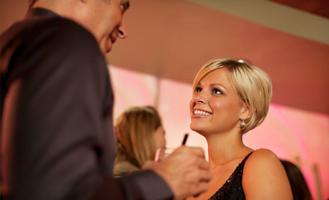 Come out and meet all the other local, upscale Singles in the area.
You don't want to miss this event !!! RSVP Now !!!
Live entertainment will add to this elegant evening.
RSVP NOW, to get on the list !  Let us know you will join us.
REMEMBER - UPSCALE !