Our combined groups monthly meetup.
Located not far from the 805, it's fairly accessible from North County locations and other areas of the county.
This is the current location for our monthly gatherings:
5955 Balboa Ave.
We continue our series of photo exchanges for those that are interested in participating. This is entirely up to you, but if you bring an image, you go home with someone else's image.
-----------------------
If you have items of a photography nature to SELL (such as cameras, lenses, tripods, etc.) you can bring them to the meeting also. Please limit items to five (5) or fewer.
------------------------
Rules for those bringing prints to exchange:
• Bring a photographic print of your work (ANY subject matter:) to trade with your fellow members. The print should be something that could be displayed on a wall but does not have to be matted (but can be). Color or black and white, ANY subject matter.
• Prints should be brought to this event in a manila envelope or wrapped up so that the imagery cannot be seen beforehand. Each one will be numbered and corresponding numbers will be picked from a hat by members until all prints have been distributed. When all the prints have been distributed, we will open them and view them one by one in their numbered order.
• You can trade prints afterwards if you'd like.
PRINT SIZES SHOULD BE 8x10 or larger. Please ADD YOUR NAME to the back of the print.
• NOTE: If you do NOT bring a print, you will NOT receive one.
REMEMBER: You are encouraged to bring a print to this event but it is certainly NOT mandatory.
__________
Arrive early and join us for food and drink.
Please support the venue, since they allow us to use the room at no cost in exchange for our business.
___________
After brief introductions, we will feature photography show & tell, where you can bring cameras or other photography related items of interest to show to the group.
We will also be answering your photography questions and discussing technique and other issues among the group. Please bring your questions for us to discuss/answer.
We will be hosting guest speakers at some of these meetings too, so please check back for additional content or info to be added later.
___________
Coco's Restaurant & Bakery on Balboa Ave (Just west of I-805 near Genesee Ave.) has agreed to host our photo group in their spacious meeting room located at the back of the restaurant.
There is free WiFi, lots of comfy seating, plenty of parking around back and good food and drink available.
We have use of the room from 6:30 till nearly 10 (if needed for future events) but should be over before 9PM.
•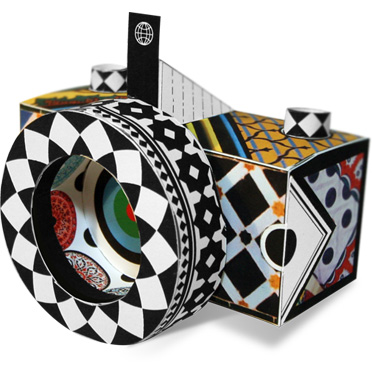 •
Bring your imagery to share, whether it be prints, snapshots, online or on digital devices! Got a new camera you're not sure how to use? Need advice on where to photograph or someone to partner up with for some outdoor photography? Just want to talk photography? This is the place!
•
Join us and meet with your fellow photography group members in a new, friendly and relaxed setting. Talk photography and share your photo work or view other member's imagery. This is also a good place to network for upcoming photo outings and events. Members are encouraged to share their expertise with other members. The more we all learn, the better pictures we take. If you'd like, you can bring something to the meeting that members can photograph to work on better photographic creativity. This event is FREE and friends are welcome to attend.
•
Member's photos are on the "photos" page for viewing. Browse our newly remodeled galleries! There are also more images located on the Northern Photo Group's website. Click the link to get there and go to "photos". Further links to individual member's website galleries are located in the message boards. You're also encouraged to make use of the message boards to buy/sell equipment, post notices for upcoming events you think might interest members, talk photography or related subject matter, etc. For more information, see [url=http://www.photo.meetup.com/208]http://www.photo.meetup.com/208[/url] [img]http://static.howstuffworks.com/gif/digital-photography-1.jpg[/img] .