One-hour lecture on October 25, 2018 on Youtube:
https://www.youtube.c...­
Note that the first exactly 10 minutes are introduction, followed by exactly 50 minutes of talk.
Warning:
the YouTube lecture by itself is pretty hopeless, because you usually can't see the slides. Here's the
link to the slides
. Note that the slides are 105 Megabytes, so if you're going to be giving a presentation, you might want to download them in advance.
Paper outlining the plan.
132 Pages long.
Jacobson has been talking about all this for a long time. Here's when he was on the cover of Scientific American in 2009: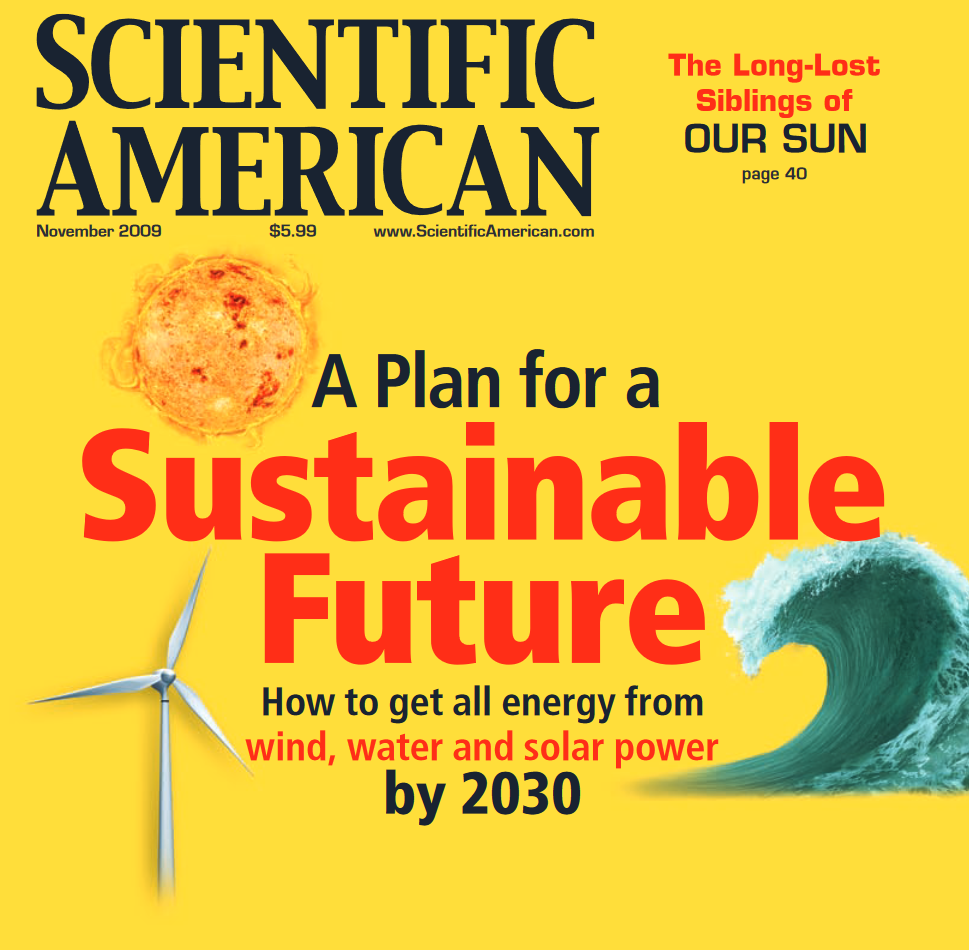 Edited by Bill on Mar 13, 2019 6:26 AM