Feb 23, 2013 · 8:30 AM

This location is shown only to members
EARLY BIRD EXTENDED TO JANUARY 29, 2013 !!
PLEASE REGISTER NOW (VIA EVENTBRITE)
DESCRIPTION:
Who Can Drive a Stake Through the Heart of Your Project? - Stakeholder
Identification and Management" is an interactive and informative workshop. The workshop material will include tools, techniques and templates that can be used by the participants to help manage stakeholders in a more efficient manner using the concepts and methods we cover. In this workshop you will learn how to identify stakeholders for your projects, interview stakeholders to determine their needs and come to agreement, and develop a stakeholder matrix. You will learn how to engage and communicate effectively with stakeholders, manage any competing interests and political issues of stakeholders, work with the difficult stakeholder and measure stakeholder satisfaction at the end of your project. We will cover the top reasons why stakeholder management fails, and how to use stakeholder management tools, techniques and templates to control issues with stakeholders to successfully manage your project.

AGENDA:
08:30AM - 09:00AM Registration and Breakfast
09:00AM - 12:15PM Session 1
12:15PM - 01:15PM Lunch
01:15PM - 03:30PM Session 2
03:30PM - 03:45PM Break
03:45PM - 04:30PM Wrap up and Closing

Breakfast, lunch, snacks and beverages will be provided.
PDUs: 7


ABOUT THE SPEAKER: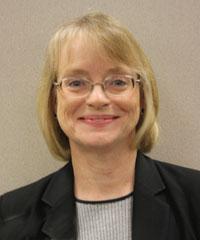 Margaret (Peggy) Lee: Project Management Professional (PMP)®, has a doctorate in Organization and Management/Project Management. Her professional experience includes classroom and online facilitation and corporate trainer, instructional designer, and project manager for a national insurance company. She currently teaches at Blackburn College in Carlinville, Illinois, and online for Florida Institute of Technology and the University of Northwestern Ohio. Margaret's consulting firm, LEE Consultants, specializes in providing basic project management for small companies to large international organizations. She is a Registered Education Provider (REP) for the Project Management Institute (PMI).
Website: www.lee4consulting.com