Purchase tickets here: http://northerncaanimaladvocatescoalition.eventbrite.com
ALSO JOIN THIS NCAAC MEETUP!!!!
http://www.meetup.com/Northern-California-Animal-Advocates-Coalition-NCAAC/
Northern CA Animal Advocates Coalition (NCAAC) First Meeting! Northern CA Animal Advocates Coalition Thursday, May 30, 2013 from 5:30 PM to 7:30 PM (PDT) San Francisco, CA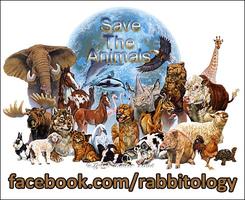 Ticket Informationtickets May 30, 2013 $20.00 Event Details
Calling all Leaders of Animal Advocacy groups, Meet Up groups, vegan meetup groups (also focused on animal advocacy), vegan business leaders and establsihed nonprofit leaders!
We are creating a membership group for Northern CA Animal Advocates Coalition to bring animal advocacy group leaders together to do bigger, better and more effective work for animals in Northern CA (and beyond!)  At this first meeting, we will draw up what we are going to do together, talk about how a web page could work best for all members, and highlight one group that wants to get out to all leaders in the Northern CA area to advocate for animals.
Cost is $20 and includes dinner from Local Love Catering (www.locallovecatering.com) and $5.00 for NCAAC organization and online ticket fees  if bought ahead of time online. You can also pay $20 at the door--just RSVP with [masked] to let us know you are coming and paying at the door.
Our first goal is to get a web page developed and a list serve for communications between groups in Northern California.
While this group is for the leaders of the Northern CA groups, organizations, nonprofits and businesses, all are invited to this first meeting!:) Jus please pay online or RSVP so we know how much food to have for all:)
Questions? Please contact [masked]

When & Where


Hampton Creek Foods
[masked]th Street
San Francisco, CA 94103

Thursday, May 30, 2013 from 5:30 PM to 7:30 PM (PDT) Northern CA Animal Advocates Coalition
NCAAC is being organized to create a coalition of leaders of animal rights, animal welfare and vegan animal advocates groups, along with vegan business leaders and nonprofit leaders who will work together to be more effective voice for the protection and care of animals, especially farm animals, in Northern CA and throughout the US and world.