Hey gang!
Anyone interested in a NITE ride at Spring Canyon (Mission Trails) @ 7:30pm ...meet at Mast Blvd. exit by the equestrian parking lot. Distance 10-12miles....speed as slow as the slowest person...an intermediate ride...give me a call or text me at[masked] so we know to look for you....
Thanks Dickson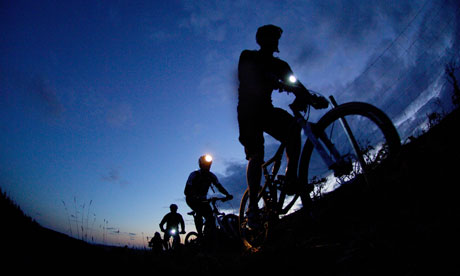 By signing up for this meetup, I agree to the following:
Mountain Biking can be dangerous and cause serious bodily injury or even possibly death. The organizers of this group and it's members will not be held responsible for the actions of any participant at any event. Each rider attends an event at their own risk and is solely responsible for any damage to their equipment or themselves.

YOU MUST FULLY UNDERSTAND THAT MOUNTAIN BIKING INVOLVES RISKS AND DANGERS OF SERIOUS BODILY INJURY, INCLUDING PERMANENT DISABILITY, PARALYSIS, AND DEATH.
FULLY ACCEPT AND ASSUME ALL SUCH RISKS AND ALL RESPONSIBILITY FOR LOSSES, COSTS, AND DAMAGES.
HEREBY RELEASE FROM ALL LIABILITY, CLAIMS, DEMANDS, LOSSES, OR DAMAGES ON MY ACCOUNT CAUSED OR ALLEGED TO BE CAUSED IN WHOLE OR IN PART BY THE MEMBERS OF THIS GROUP.
I HAVE READ THIS AGREEMENT, I FULLY UNDERSTAND ITS TERMS, UNDERSTAND THAT I HAVE GIVEN UP SUBSTANTIAL RIGHTS BY ATTENDING AND HAVE ATTEND FREELY AND WITHOUT INDUCEMENT OR ASSURANCE OF ANY NATURE AND INTEND IT TO BE A COMPLETE AND UNCONDITIONAL RELEASE OF ALL LIABILITY TO THE GREATEST EXTENT ALLOWED BY LAW