Just in!
Please join us this Friday at 7:30pm
for a special shamanic treat at our monthly Open Circle!
Lewis Mehl-Medrona - Coyote Medicine
will be our guest and he will perform a special
Native American ceremony.
Come, meet Lewis, a well known Cherokee and Lakota
Wisdom Keeper, author and teacher. Invite your friends.
Lewis will be leading us in an important teaching this weekend too.
(see info below, there are only 4 places available).
At: Arte Capoeira Center -1 East 28th Street, Buzzer#3, 2nd Floor
(between Fifth & Madison Avenues)
Please bring: a drum or a rattle, a pen & notepad, and a bandanna.
You may want to bring a pillow, blanket to use when we journey.
Suggested donation: $20
By subway take: N, R, Q,#6, & #1 to 28th Street station stops.
****************************************************************************************
The NY Shamanic Circle is Proud to Present:
SPRING INTO HEALING: Sow Seed, Plant Intentions & Awaken
the Healing Spirits
Doctoring & a Healing Ceremony with
Lewis Mehl-Madrona, MD
(Affectionately known as Coyote Medicineman)
Sat. April 13th and Sun. 14th - 10am - 5pm
Participants can come for one or both days.
Weekend workshop $250 - Individual Day, Saturday or Sunday $125 - Sign up now!!!

For more info contact: [address removed] or call Irma [masked]
Come and Join us, as we welcome back Lewis Mehl-Madrona, (Coyote Medicineman) who is the inspiration for the NY Shamanic Healing Circle, and let us come together as a tribe to help return to Harmony & Oneness, as we learn and partake of the ancient teaching of the medicine-way of "Doctoring" through the Lakota and Cherokee traditions.
As Shamanic Practitioners, or those who are in need of healing, discover the way our body can listen to our dis-ease or imbalances as we tell it stories to actually contact and awaken new cellular structures within our body, to restore our health.
As we participate in a Sacred Healing Ceremony, to heal the old wounds and bring in new intentions of our life, we doctor and bring in Creator's Medicine, by using body energy work, music, drumming, chanting, singing traditional healing songs, and the use of plants, such as sacred tobacco bringing us back to the blessings of the "Beauty Way".
We close with a Chunupa Pipe Ceremony or Sacred Peace Pipe, which is a sacred ritual to connect to the physical and spiritual worlds, "The pipe is a link between the Earth and the Sky", our prayers accompanied with tobacco smoke become our words that touch everything and becomes a part of all there is, and rises to the Heavens, for the Great Creator to hear and witness.
Program:
Saturday, Lewis and his assistant his wife Barbara, will explore the elements of ceremony and traditional Native North American energy medicine (commonly translated as "doctoring"). Storytelling, demonstration of Cherokee Bodywork, doctoring and review of common elements of energy healing, a talk about how to work with Spirits and guides and how we can change harmful energy dynamics into healing ones. We will consider how to create a sacred space, invite spirits to join us, and revitalize our energy. We will discuss the elements of ceremony and review their meaning, including the four direction (and a story for how they were formed), the sage, the cedar, the sweet grass, and the lavender.
Sunday, we will create sacred space together and work toward the healing of all present through the channeling of spirit energy, the calling of spirits, and the use of ourselves as hollow bones to allow the spirits to work. The ceremony will proceed as planned on Saturday and will take as long as it takes, including talking circle and to conclude, a pipe ceremony.  Afterwards we will debrief and explore what has happened and what we have learned. All are welcome to contribute their healing modalities to the group, to heal and be healed in the sacred circle.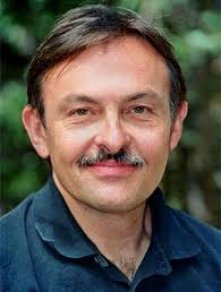 About Lewis Mehl-Madrona, MD
Lewis Mehl-Madrona, MD, graduated from Stanford University School of Medicine and an associate professor of family medicine at the University of Saskatchewan College of Medicine. He serves on the Board of Directors of the Coyote Institute for Studies of Change and Transformation.
He is the author of Coyote Medicine, Coyote Healing, and Coyote Wisdom, a trilogy of books on what Native culture has to offer the modern world. He has also written Narrative Medicine and, his most recent book, Healing the Mind through the Power of Story: the Promise of Narrative Psychiatry.
Lewis has been studying traditional healing and healers since his early days and has written about their work and the process of healing. His primary focus has been upon Cherokee and Lakota traditions. His goal is to bring the wisdom of indigenous peoples about healing back into mainstream medicine and to transform medicine and psychology through this wisdom coupled with more European derived narrative traditions.
He has written scientific papers in these areas and continues to do research. He writes a weekly (almost) blog on health and mental health for www.futurehealth.org.