中文版本,请点击:中文版本
活动时间Event Time:
Oct. 16th, 2015 (Friday) 17:30 --- Oct. 18th, 2015 (Sunday)22:30
活动地点Event Place:
1.Friday evening(Oct.16th): 17:30-22:30
Meeting room in 2th Foor, Tencent Headquarter in Nanshan District, Shenzhen
2.Saturday & Sunday:the 4th floor of Tencent Building(Choose your team space freely)
深圳市南山区腾讯大厦2F多功能厅
Startup Salad
Enjoy creating!
What is Startup salad?
Startup salad is a decentralized, non-profitable, joyful event. All of the skillful and passionate people gather together during the weekend (52 hours, from Friday night to Sunday night), pitch their idea and form a Startup team to achieve a project breakthrough from 0 to 1. At the event, there will be programmers, product managers, designers, marketing people and startup enthusiasts who first express their idea on Friday night. Next, contestants will form different teams based on projects to have group discussion over weekend and even scratch a prototype together!
The organizers will invite all the gurus (mentors such as senior executives from well-known enterprises, senior technicians, investors medias and legal specialists etc.) from different industries to support contestants by having discussions and providing advices for them. On Sunday night, there are final presentations in front of local entrepreneurial leaders.
Join Big Salad, make some friends, experience the excitement of starting a new journey for fresh startups that lead to opportunities for investment!
What can you gain from Startup Salad?
Find partners that cherish the same ideals,
Find seed funding,
Receive guidance from gurus of different industries.
No talk, all actions! 54 hours, a whole new team and a prototype.
Fresh startups get first hand feedback, media attention and exposure.
Startup Salad values:
Just do it.
Help each others.
Enjoy creating.
In 2015, Startup Salad will be hosted in 18 cities throughout China. Besides Beijing, Shanghai, Guangzhou and Shenzhen, there will also be events in Dalian, Hangzhou, Changsha, Xian, Hainan, Hong Kong, Taibei etc. Meanwhile, London and San Francisco will be in proposal as well. Let the 52 hours startup movement thrive!
Agenda of Startup Salad Shenzhen
活动时间Event Time:
Oct. 16th, 2015 (Friday) 17:30 --- Oct. 18th, 2015 (Sunday)22:30
活动地点Event Place:
Meeting room in 2th Foor, Tencent Headquarter in Nanshan District, Shenzhen
深圳市南山区腾讯大厦二楼多功能厅
Saturday & Sunday:the 4th floor of Tencent Building(Choose your team space freely)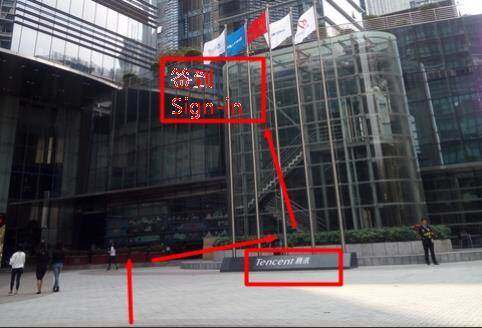 Event Schedule:
List of Mentors and Judges in the past events:
1 Zhang Chunhui- Co-Founder of Qianhai Innovation Angel Funds
2 Lao Weixin- EMBA Program Professor of CUHK, Co-Founder of Dianliang Capital Partners
3 Gou Ye-Senior Journalist, Vice-President of ND Media, CEO of Nandu.com
4 Laurent LePen-Omate CEO, raised $1 million startup fund through Kickstarter
5 Lu Dongxin- General Manager of ZTE, Associate Professor of Software College of Nanchang University
6 Tang Zheng-Founder & CEO of FXTSPORTS
7 Ma Mo-Co-Founder of Eureka Bio Tech Ltd, Co-Founder of DJI-Innovations
8 Sha Xinzhe-Founder of KnewOne
9 Chen Chun-General Manager of Guangzhou Vanke Ltd
10 Mo Wankui-General Manager of Cuwoo.com, Investor of MOKO.CC
11 Wang Daqi-General Manager of Headland Capital Partners
12 Zhong Weipeng- Chairman of the Board of Shenzhen Creative Investment Group
13 Zhong Jinghen-Vice-President of Sinofaith IP Group (Listed Company), Former Vice-President of Netac
14 Xiao Xu-President of Shenzhen Innovalley
15 Yang Yang-Senior Investment Manager of IDG
16 Huang Yun-CEO of Innovative Lab of Zhenai.com
17 Du Jian-Senior Investment Manger of Shenzhen Capital Group Co., Ltd
18 Jia Xiaodong-Founder & CEO of Wangchen Tech Ltd
19 Li Tianhe-Shenzhen Supervisor of Ventures Lab
20 Michael Eagleton- Founder of Fabapc and Maker
21 Zhou Ruijin-Founder of Dadabus.com, Former CMO of Meilapp.com
22 Ma Wenhan-Founder of Giftpass
23 Lan Kangtai-Senior Investment Manager of AVCapital
24 Lisa-Co-Founder of Creation Venture Partners
StartupSalad is a world-wide organization belongs to the organizers from all around the world, and we are the organization full of of passion, energy and skills.
StartupSalad is mostly half-independent-held by the local organizers, but we are sharing all resources our organizers have in China or abroad. Meanwhile, the organizers are hopefully to participate in our Annual Organizers Meeting freely.
All of You are welcome to join our organizers family, which members are from all around the world! (If you want to apply to be the organizer, please add the public wechat account: startupsalad)
--------------------------------------------------------------------------------
FAQ:
Q: Does the organizer provide meals and accommodations?
A: We provide seven meals (including Friday dinner) per person in total and one event T-shirt. Unfortunately we are not able to provide accommodations at this point.
Q: What's the language being used at the event?
A: Chinese and English. Chinese will be the first language but we will provide English translation in core section. You don't have to worry too much about language disparities.
Q: Who are going to the event?
A: Anyone who is interested in Internet and startup, all types of geek, and in backgrounds of developing, designing, marketing, makers or related.
Q: Do we have to have an idea ready in order to participate?
A: Having an idea prepared would be the best scenario. But it's OK to not have one on hand and join other teams.
Q: We have existing teams and products, can we still participate?
A: Everyone should participate as individuals. The event is exclusively aiming for making products, not promoting them.
Q: Will the teams stay together after the event?
A: some will dismiss, others will register companies and get funded, entirely depending on you and your team. Recently the successful case of upgrading into a company after the event is MYOtee (has received thousands of funds in RMB and won the first place at App Store), and SixBot (A wearable devices good for men's health).
Q: what characteristics my idea has to fit?
A: Since this event is specifically hosted for maker, related to maker is fine.
Q: For example?
A: Making something is awesome for human to use! Any making idea is warm welcome! Brainstorm now, and make it happened with us! Websites like cloth-matching, local guide, family tree, mobile applications like NFC coupons, menu translation, longevity aid and the like.
Q: what products should we be making?
A: The best scenario would be code-compiled prototypes (even it's simple), in combination of PPT that includes your business model and market research.
Q: Do I need to be onsite for the whole weekend?
A: Yes. For emergency reasons, please contact your team and the event staff in advance.
Q: I am still working or has formed a startup company, am I suitable for the competition?
A: That's O.K. You can get some in-depth insights of the industry and meet friends through the event.
Q: I don't want to participate the entire event, can I just look around?
A: You can buy the audience tickets for Sunday night.
Q: Can I participate as a technical position, and work as product manager/marketing?
A: No. The entire event is carefully calculated regarding of all the job positions, in order to divide into groups, it will affect the quality of team work and the performance on the spot of the event.
Q: What is your official Wechat handles?
A: Wechat public account: startupsalad, or please scan the QR code to join us.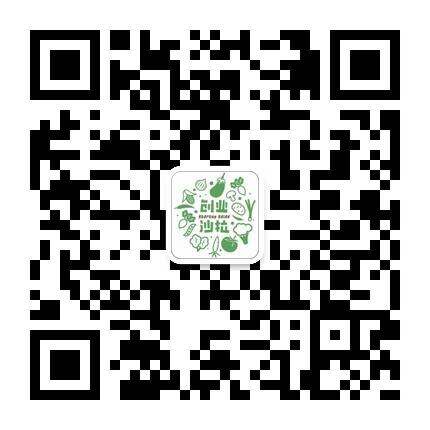 Contact Us:
For any questions, feel free to contact:
[masked]
Business cooperation, please contact:
[masked]