DOLLS!!! It's time to be pretty...philanthropic!!!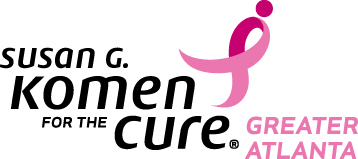 As the world's leading breast cancer organization, Susan G. Komen for the Cure® is committed to ending breast cancer forever. On May 8th, 2010 , let's join the thousands of others playing a part in the annual Komen Atlanta Race for the Cure®.
It is likely you know someone who has been diagnosed with breast cancer – perhaps you or your spouse, a relative, coworker, neighbor or friend – someone in your life's circle who has heard the words, "You have breast cancer." A diagnosis of breast cancer affects more than just the patient. When someone we love is diagnosed, we all are affected. Families work doubly hard to keep homes running smoothly while the patient travels the road of breast cancer treatment. Businesses struggle, not only to support their coworker, but also to fill gaps in productivity. You see, breast cancer doesn't care – so we have to care!
How to Register: To join The Black Doll Affair team page, click
here. Next to the team name, click Join Team.
Registration Fees: Registration for the 5k Run/Walk is $25 per person until April 16 at 5pm. Following April 16 at 5pm, registration is $30 per person. Race day registration is $35 per person
Kids for the Cure registration is $15 per child for children 12 and under. Sleep In for the Cure registration is $40 per person.
Can't be at the Race, but want to donate to the Black Doll Affair team? Click
here and click Support The Black Doll Affair!
What to Wear: Black Doll T-shirt / Black workout pants / Tennis shoes. Light Make-up and beautiful hair. Blank black, pink or white baseball caps or visors are allowed as long as they do not bear another company or group logo.
What to Bring: "Be a Doll, give a Doll" - In support of our
Honorary Black Doll, Stacey McBride-Irby, please bring one of her
So In Style Black Barbie Dolls! -
The Official Doll of the Black Doll Affair!!!


Dolls, breast cancer research is a cause near and dear to my heart. In 1984, I lost my godmother to the disease. At age 4, I wasn't old enough to understand why I couldn't hug my godmother as I always did. In 1998, my mom's best friend lost her battle with breast cancer. I was older and was able to see the effects of breast cancer and chemotherapy. Currently my step-grandmother is battling breast cancer and she's winning! I walk for Peggy, Meryl and Dominga. Who do you walk for? - Lauren