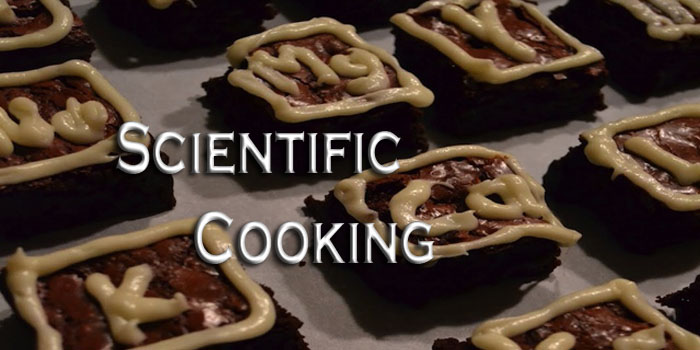 As a cookbook, Joy of Cooking has sold over 18 million copies. As a philosophy, it has enriched countless fine meals. Author Harold McGee and chemistry professor Richard Zare contend that science intensifies the joy of cooking. From boiling water to baking a soufflé, scientific insights can inform and enhance most every kitchen experience
Wonderfest presents McGee and Zare in spirited conversation about the joy of a scientific approach to cooking.
WHAT: "Does a Scientific Approach to Cooking Kill the Joy?" a Wonderfest science dialogue
WHO: Harold McGee (author of On Food & Cooking: The Science & Lore of the Kitchen) and Richard Zare (Professor of Chemistry & Priestley Medal winner, Stanford)
WHEN: Saturday, October 27, 2012; 7:30 - 9:30 PM
WHERE: Braun Auditorium, Mudd Building, Stanford University, 333 Campus Drive West, Stanford, CA, 94305
HOW: $10 donation recommended; complimentary cheese and grapes will be served.
WHY: Because we're curious creatures.
ADMISSION: FREE
Please consider making a donation to Wonderfest to help us promote science. Even a modest gift will make more events like this possible.