Onsite Integrations VIA API
With a Meetup Pro subscription you can access the Meetup API which provides you with the tools you need to explore and interact with the Meetup platform from your own apps.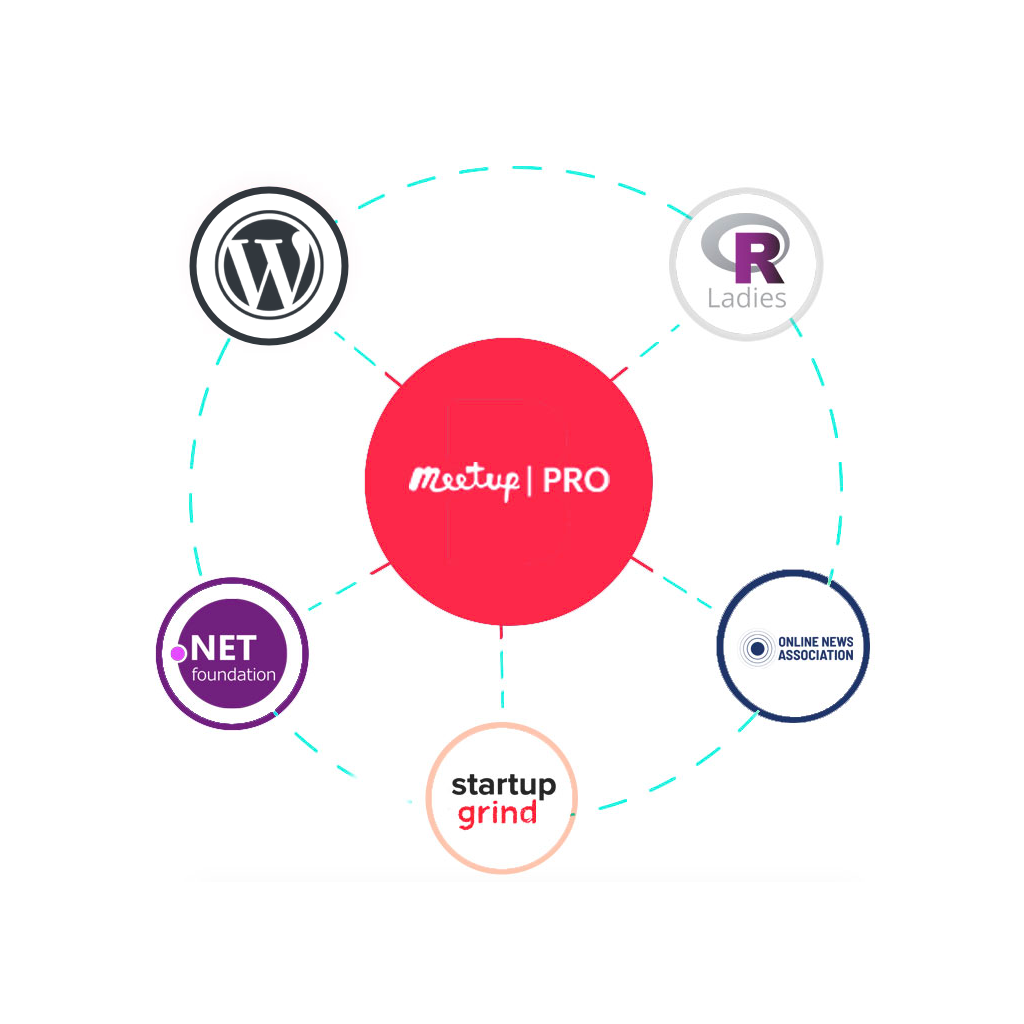 Customer Spotlight
The Code for America Brigade Network is a national network of community organizers, designers, government staff and technologists who are committed to leveraging technology in order to make government work better. These local groups are called Brigades. They have about 70K members across nearly 80 US cities volunteering their time to projects that benefit their local communities.
Code for America Brigades have been on Meetup Pro for more than three years and have really mastered the art of keeping local leaders engaged and motivated. The organization offers them a wide range of resources and has put creative methods and tools in place to ensure they are heard and supported.
Businesses of all shapes and sizes use Meetup Pro
"Our Meetups are the most effective way to showcase Couchbase to our loyal customers and community developers. Meetup attendees have been inquiring about Couchbase, and are always curious to learn more!"
Laura Czajkowski,
Senior Developer Community Manager, Couchbase
"In 2017, we saw a 600% growth in the number of Meetups our organization sponsors, and we doubled the number of participants! We were able to connect with over 3,000 women entrepreneurs and provide them with an amazing network. Meetup Pro was directly responsible for that, and we couldn't be happier to work with them as a partner!"
Denise Schmidt
Chief Operations Officer, Women Entrepreneurs' Secrets of Success
"With over 115 Unreal Engine Meetup groups, Meetup Pro has enabled us to reach our amazing global community of developers, while empowering them to support and encourage one another. This camaraderie has inspired others to request their own Meetups, rapidly growing our developer community."
Amanda Bott
Community Manager, Epic Games
"Our Meetups are a great way for potential candidates to get to know us - and for us to get to know them! We're thrilled to be able to draw from a rich pool of talent in each city, and to make solid connections with potential hires in a more casual environment."
Elizabeth Kinsey
Director of Community & Events, Branch
"With over 100 Meetup groups, IBM is taking advantage of Meetup Pro to do analytics on groups that perform well versus groups that need additional help. Meetup Pro allows us to quickly provide additional resources to all of our groups."
Nancy M. Berlin
IBM Program Manager, Big Data Meetups