Meetup Pro acts as a control center for your groups, allowing you to create branded experiences, explore sponsorship options, and gives you the ability to build global communities through deep data and analytic tools.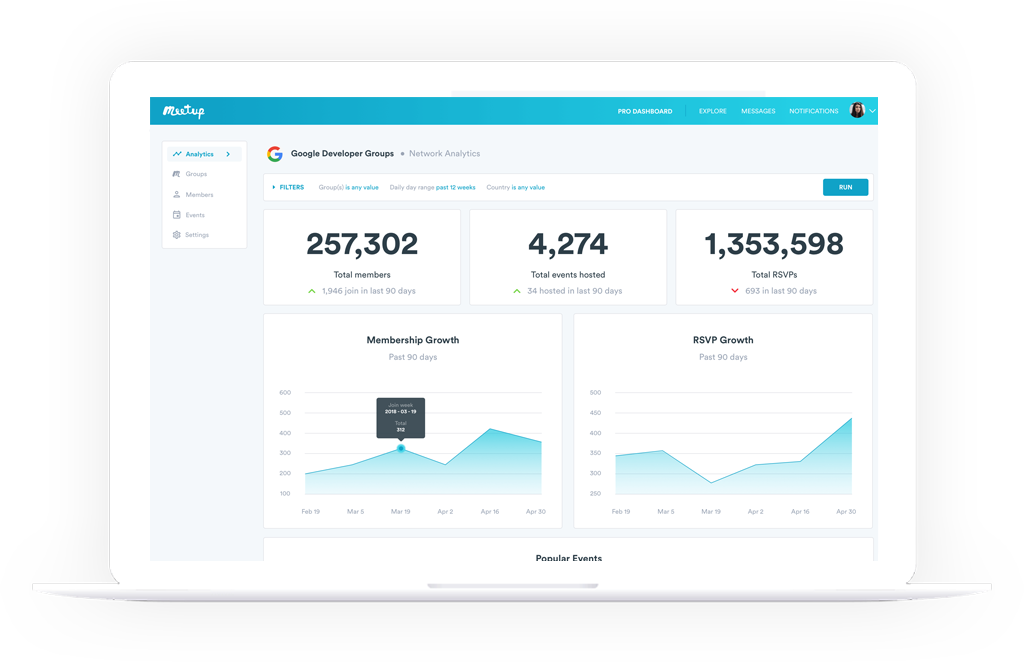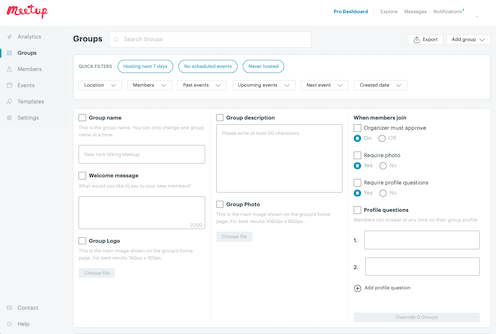 Network Management
Manage hundreds of Meetups at once and see them all at a glance. Maintain the consistency and customization you need through sharable templates, bulk editing, and audience segmentation.
Get Started Now
Advanced Analytics
Find the trends that drive engagement to your brand. Meetup Pro's network analytics help you track members, events, and RSVPs for the groups in your network. Explore your network's activity to discover what resonates with your local communities and optimize your outreach.
Get Started Now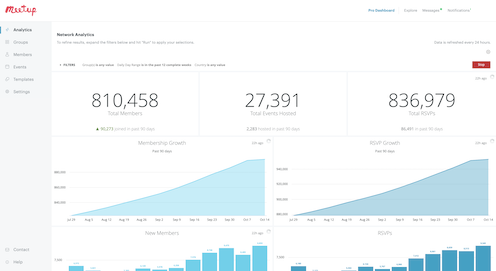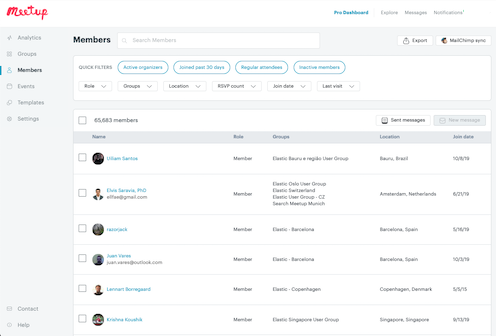 Communication Tools
Get to know your members based on their event RSVPs and group activity and send tailored communications using customizable lists. Then, take advantage of the member email sharing option and Mailchimp integration to create professional email campaigns.
Get Started Now
Branding
Meetup Pro allows you to create an appearance that is true to your organization on an individual group level as well as on the network level. You can create custom headers, network logos, and frontline links to your website, Twitter, Instagram and Facebook pages.
Get Started Now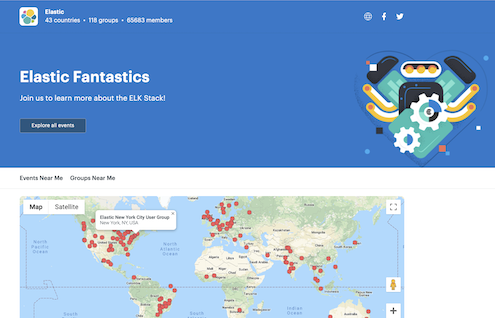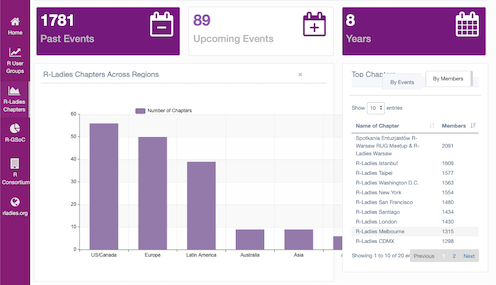 Meetup API Access
Meetup's API makes it possible for developers to securely build powerful integrations with Meetup. Meetup Pro customers can use Meetup API to feed data from the Meetup platform to their website, creating a seamless experience for their community members.
Get Started Now
Ready to build your perfect community?
We'll guide you through each step. Our community team is dedicated to helping you connect with your customers in real life around the world.
Get Started Now