Ann Marie Rakovic and David first met on an eight-mile walk she organized through Meetup. Today they sit down to talk about the transformative power of her group, Central Park NYC Ever Walk, and "the collective effervescence" that springs naturally when people get together to socialize through physical activity. David seeks advice for fellow organizers who want to literally and/or figuratively follow in Ann Marie's footsteps. Ann Marie shares the journey from her first event where four people attended, to present day when as many as 87 people have joined her outing. Other topics include how to persevere through awkward moments, the importance of celebrating milestones both big and small, and the bio-psycho-social benefits of group walks.
Show Notes
In this episode, we were talking to Ann Marie Rakovic. She is someone who has transformed walking into healing as the organizer of the Central Park New York City Ever Walk Meetup group. If you are reading this outside, good for you, and if you're not, maybe head outside, even if it's so chilly outside.
—
Welcome to the show.
David, thank you so much for having me.
It is so great to talk to you for the second time because we met on a Meetup walk. In fact, it was an 8 to 10-mile walk, which is nothing for someone like you, but for me, it's a big deal. I thought your Meetup story was so good that we had to share it. You're the head of New York City's Ever Walk Meetup group with nearly 2,000 members. On the side, you also work in holistic health, wellness, and social services. You're someone who puts 100% of your time into helping others, whether it's with Meetup or with life. It's a beautiful thing. If people spend 1/2 or 1/4 as much time as you do, helping others, the world would be a lot better place.
You have such a way of putting people at ease. I remembered that from our walk. I remember leaving saying, "I had a conversation with the CEO of Meetup." Do you remember? It was like 60 million members. I do a wristband giveaway at every walk. I was like, "How many people know how many million members are a part of Meetup?" They couldn't even come close, but finally, I had to say, "The person who doesn't go over but guess the closest." Someone said 30 million and that might have been the highest guess. It's extraordinary to me how you make yourself so approachable and easy to talk to with the responsibility, innovation, and all that is part of your Decide & Conquer. I'm not finished reading the book but thank you so much. It's extraordinary.
One of the most important things is non-judgment. All too often, we live in a world where people are constantly assessing, analyzing, judging, and assuming things about others. It is very important to me to be able to connect with people. One of the worst ways to connect is to be judgmental. If you're able to listen and be appreciative of the moment that you're in and not judge then good things happen. That's kind of you to say it. Thank you for being part of the show. I want to start off with you being a walker and in professional health. Have you always been a walker and a helper?
A helper, probably. I'm a social worker by training and a community organizer. I work for a not-for-profit public health organization. It's a research and consulting firm. They're mission and cause-driven and that's a perfect fit for me because that fits with my social work background. In terms of walking, no. I was a runner. The transition to walking was difficult. I ran thirteen marathons and hundreds of half marathons. I started running when I was eighteen. By the time I hit 50, I had a very painful condition in my ankle from a break as a teenager and had osteoarthritis. My orthopedic said to me, "You need to stop running. Otherwise, we're going to have to fuse your ankles."
That must have been traumatic because running is great for your physical health, but it's also very important for mental health. It's a release. What was your reaction when you heard you couldn't run anymore?
I kept running, unfortunately. I went to another sports doc and he was like, "I don't see why we can't get you on trails." It turns out that that was probably the worst thing to do in terms of the high risk for twisting an ankle. My life was pretty much wrapped up in running. I was a uniform manager for my running club. All my vacations were based on events. My whole friendship life was the running community. When you have to stop running and start walking, it's like DNF, Did Not Finish, runners who can't finish a race and start walking.
Runners who can't finish a race start walking, and that's really defeating.
That's me. I do know that. I've only done 1/2 marathon in my entire life. I ran the first ten miles and literally couldn't feel my left leg anymore. I said, "I'm walking the rest." I was a DNF which is a lot better than the WTF-type of situation afterwards.
It's defeating. What saved me is EverWalk because it gave me a new purpose and mission and the opportunity to reconnect with people who love to do the same thing by getting outdoors and doing it differently by walking. I don't think I had the chance to tell you that when we were talking.
This is a new story. It does help me to understand why you feel as passionately about EverWalk and Meetup as you do because of the challenges that you had and how walking is replacing this enormous passion and community that you always had. How do we rebuild that community? The answer is the EverWalk Meetup group. Talk a little bit about your first experience at Meetup, which I heard was not the best experience ever, and then ultimately, you ended up becoming an organizer. Walk us through your Meetup journey.
I went to my first Meetup event in 2010. I dabbled. I did a couple of hikes, dog walking events, and a brew and blues concert. I did have a not-so-great experience, but that shaped how I am as an organizer.
What was the experience?
In my Meetup profile, I had a picture of myself in a cowboy hat. It was a professional headshot that I had taken. It was a glam photo. I show up for this nighttime hiking experience. It was cold and we were all bundled up. The Meetup organizer said, "Are you Ann Marie?" I said, "Yes, I am." He said, "Oh," because I didn't come all glammed up. I thought, "That's odd."
He was expecting a cowboy show with 6-inch boots or something like that.
As a result, I make sure that everyone feels welcome. I look for new faces in the crowd and say, "I don't think I've met you before. Tell me about yourself. Who are you?" How I came to be an organizer through EverWalk. I was following EverWalk and founded by two women athletes. One was Diana Nyad. I'm not sure if you've heard of her. She swam from Cuba to Miami when she was 64. She made 5 attempts over a 35-year period. She and her lifelong friend and expedition leader, Bonnie Stoll, an athletes in her own right. She was finally successful without cages and shark-infested waters. It was amazing.
I saw her come out of the water. Honestly, she was unrecognizable as a human had been in the water for 110 miles. I saw her interviews over the next few days. I knew who she was, but I didn't know about her connection to EverWalk. After fulfilling her lifelong dream, probably both of their dreams as Bonnie was with her all the way, they thought, "What do we do now?" They decided they wanted to create a physical movement that they could share and create a community with. They started to EverWalk an international nonprofit organization.
I was in Boston at that time and Diana put out a call, "Come meet me. I'm getting an award. We'll walk eleven miles around the Charles River." When I think about it now, I did what my members do. I stood behind her and in front of her. I was eavesdropping on our conversation, but she tapped me on the shoulder at one point and said, "Who are you and what do you do?" I said who I was and what I did and she never forgot. She meets thousands of people all the time.
You weren't even glammed up and wearing a cowboy hat. That's even more amazing.
I was appropriately attired.
That's a good thing. How long until she contacted you after that?
It was about a few years because I moved back home. I'm from New York City. I'm a native New Yorker.
A few years later, she remembered you. That's quite remarkable.
They have a website and a newsletter. Her outreach coordinator got in touch and said, "We see you walking your dog in Central Park. How would you like to be a New York City ambassador? We're all volunteers." I said, "I will be your Central Park ambassador." We were on Zoom on a Tuesday, and by Friday, I had my Meetup organizer set up. I had four people show up on my first walk. Now, I have anywhere between 30 to 70. I've had as high as 87 people show up. It's been an amazing journey.
It builds from there.
It was three days later after I got the call. I jumped into it feet first and never turned back. I love it.
Let's talk about walking now. What is it about walking that is so powerful for bonding or connecting? I may have shared this before, but my wife and I frequently will take walks all over the place. I find that the richness of our conversation is better and different when we're taking a walk than sitting more liturgically on the couch. It's the same thing with friends and creating walking groups with friends. What is it about walking for you or generally?
With my social worker background, it's called biopsychosocial. It's your physiology. You're physically out there and psychologically in nature. You're making yourself open to the clarity of mind and then social. When you walk in a group, for example, you get to connect. On these multiple levels, you create for yourself this experience of calm and intuition. Sometimes when I'm out walking, particularly when I'm by myself and on a long walk, things arrive in my brain or things come to me because I give myself the space.
Walking and being out in nature gives you space and clarity of mind.
My group meets every Saturday at 10:00 AM at Central Park. I tell my group, "I jump out of bed so that I can meet you. I've been thinking about it for the whole week what I'm going to do and how it's going to go. It's the best part of my day on a Saturday morning." There's neuroscience about what happens to your brain when you're walking, even after 10 or 15 minutes or a few miles. For me, it's love and passion. It fulfills me.
What do you do on the walk? Do you let everyone do their own thing? In the particular walk that we did together, I thought it was quite wonderful how, at each stop, it was recommended that you switch who you're talking to and try talking to another person. It got me out of my comfort zone to walk over to people who I didn't know. I'm a pretty friendly guy, so I was comfortable doing it, but I don't know if I would've done it unless it was "requested" or even mandated, more than just requested. Is that something that you do? Are there other things that you do that others can learn from in terms of walking and facilitating that community that you have?
That was the Jonathon Stalls walk. He's the man, in and of himself, long distance walker. He walked from New Hampshire to San Francisco. He wrote a book and was doing his book storytelling during each of those stops. Those are his recommendations. I picked up a lot of tips, but I do it differently. One of the things that I do is involve people. I have three helpers, Lyn, Joe, and Camille. We debrief after every walk. We co-plan before walks, and then I scout the walk in advance in case something happens. The key thing is celebrating the members and figuring out how to call attention to who 1 or 2 of your small group members are and give them the opportunity to share their experiences.
The key to engaging with your community is to celebrate them. Allow your members to share their experiences.
There's this young woman that showed up in the middle of COVID. She's from Minneapolis. She had this great fox mask on. All we could see were eyes. I didn't know who was who. She shows up. I asked for what's called a sweep, someone who stays at the end that I can turn around so I know the end of my group because Central Park is packed with millions of walkers every single day. She raises her hand. She comes back the next week, and she raises her hand again. She comes back the third week. She's raising her hand and wants to be the sweep. She's quite healthy and doesn't need to be in the back where the slower walkers are.
I did a one-member minute profile. It's a little video and I got to learn about her story. Her story was that she came from Minneapolis, lost her job in the middle of COVID, and didn't know anybody. Not a person in New York City. She didn't have a house or apartment or a job. She's dog walking and pet sitting. She gets locked out of apartments and people leave smelly dishes in the kitchen. Tragedy befell her, but she kept coming back to my walk and showing up. I don't know what's going on in the background. She makes friends with a couple of people. She said, "Ann Marie, in my most desperate times, EverWalk was a lifeline." That's all I needed to know.
Her name is Alexa. The next thing I said was, "Alexa, when you get that job, we are going to have a walk and dedicate it to you." We called it "Alexa's Next Chapter," and we told the story. She is an example of the mission of EverWalk. "Never give up. Find a way" are two mottoes that Diana and Bonnie have in this walking initiative. She personifies what that means. One of the ways that I do it, in terms of engaging people, is by celebrating our members.
The next walk I'm going to have a theme for is going to be a Friendship Walk because there have been so many members that have made friends. They tell me about it and they're inviting me to their engagements. That's one of the ways that I do it. I work with my members, use my support team, and celebrate as much as I can.
You have integrated your passions around running/walking and your professional work in social service and wellness to a remarkable degree. Was it very natural the evolution from walking to emotional support? Was it something that you had to think a little bit about beforehand? Are we comfortable doing this? Is it such a great need clearly that it happened on its own? Walk through that a little bit because it's not common that it's both in such a big way.
I call it collective effervescence. What it means is Meetup members come to your event, they bring their best selves and co-create their experience on my walk. My job as a Meetup host is to facilitate that process. When you ask, "Was it natural?" When you all bring your best selves to the table, there's a dynamic that's undeniable. If you put that energy towards a positive experience, it's going to flower in front of you. I do think it's natural. It's what people do when they get together and there's a positive environment for them to be in.
COVID was tragic in New York City. You know that very well. 43,000 people died and 3 million people had COVID. We shut down for a couple of weeks because I'm a public health worker. I knew that what was coming out of the CDC and our local politicians' information at that time to keep us safe was, "Stay home. Only go out if you absolutely need to. Six feet apart, but stay home," because New York City was the epicenter of this pandemic.
I remember telling you this story. I'm figuring out how to stay in touch with my group because I had a pretty solid group but only 15 to 20 people during this interim time. I started to use the Meetup feature of emailing. It was a struggle because a part of me felt like the last thing people need is another email in their inbox.
What happened as I started to write these emails about why we weren't walking and saying to people, "Please keep yourself safe. Do the right thing. This is the information that we have in front of us right now. We're going to adhere to these guidelines." I was getting feedback, "Thank you so much for your emails. Thank you so much for caring. Thank you so much for the information," because I was breaking down information about the transmission rates and a bunch of things.
There was so much misinformation at that time. Since you were a person who everyone trusted, they relied on you for more than the walking, but for this information as well.
That's right because I was cutting and pasting graphs and charts and giving them the information like hot off the press. With the positive reinforcement that this was the right thing to do, I realized that Meetup was not only an outreach application because I used it to get my members, but it was a way to keep or retain and engage them on a deeper level, even though my events weren't going on. When we did resume our Meetup walks, my numbers doubled. I went from 15 to 20 to 30 to 50 overnight. Now, it's anywhere between 30 to 70 people. It hasn't gone down.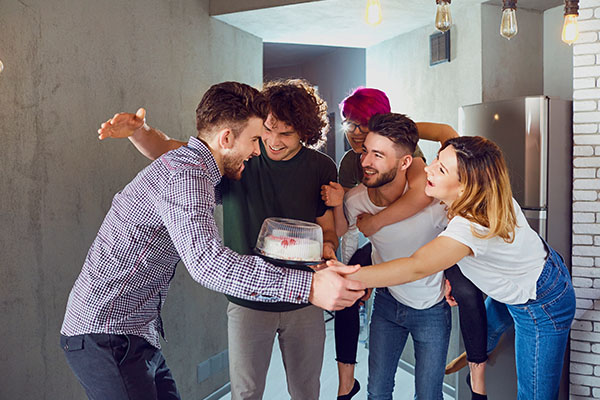 Were people bringing their friends?
Yes.
People were bringing their friends and they're like like, "You have to meet this amazing community." When you talk about celebrating the positives, it makes me think about one of the earliest communities that I always had, which was my synagogue growing up. It's true for churches, mass, etc. What people do is at the end of services, they announce, "Here are the births. Here are the other wonderful events that have happened. Here are other things."
It's celebrating the milestones of life. That's what you're doing. You're taking the infrastructure that existed in many communal organizations, whether it's the PTAs or others. You're saying, "How could that apply to what we're trying to build here?" We're not about walking. We're about community number one. The way in which we build community is through walking and connecting.
You've got that right. I 110% agree.
I heard a couple of other pretty powerful stories. One of them regarding nurses and another one regarding a 79-year-old woman. This happened during the pandemic, but would you be open to sharing that because they're pretty powerful?
When I'm standing around waiting for people to show up, we have five minutes where I give instructions and explanations about the walk. I try to get to know people who show up early, especially if they're new. I chatted with them a little bit. What was happening during the pandemic were healthcare workers were showing up because they needed to get out of the hospitals and clinics. They needed some fresh air and to distress. They were traumatized by their jobs and the life experience that we all had. When the third nurse arrived, I said, "There's something to this that healthcare workers are looking to get out, get air, walk and get away from their trauma." I started to introduce them to each other on walks like, "So and so works with this organization, this hospital, or this clinic."
You're a modern-day matchmaker.
Two of them interestingly had such a bonded friendship. They wound up moving next to each other. It was happenstance, but they live on the same block now. They didn't try and plan it, but it happened. They knew each other as a result of being on my walks.
Hopefully, they're going for walks together themselves.
They are. I don't see them anymore because they have their ready-made friend to go walking with. That was interesting. There's this one other person, Anthony, who I adore. He is a great guy. He works in a hospital in Uptown New York City overnight. He would wait in the park for an hour to two hours after he got off of his overnight shift to come to do our walk to try and de-stress. He made such great friends. He said, "If I do the overnight shift and I have to wait around for this walk to start, it means something special." I took that to heart.
It's so incredibly motivating. Is there a Central Park EverWalk 2.0 or 3.0 in 3 to 5 years where it could be 50, 75, 100, or 150? That's wonderful to continue and grow, but is there any other evolution or way in which you want to continue to connect people as you do your debriefing and make things even better experiences for your members?
There's one thing that I'm working on now. EverWalk is an international initiative. We have chapters all over the country and abroad. The very active chapters are Westchester, West Virginia, New Jersey, Culver City, California, Ohio, and Paris. I want to get back to Joy, the 79-year-old. This happened to Joy. She's the darling of my group. She's our oldest member. I saw her the day that she arrived and I said, "Who are you?"
I didn't know her story until much later when she told me her story and then I asked her to do a profile for me. She came on a lark because her husband had passed. It happened during the pandemic and she was grieving. She said her family and friends were taking her out to dinners and doing things, but nothing fit. It was hard during COVID. She and her husband were so close and connected and they did so much together. She shows up at the walking group and finally says, "This is it. This is what I've been missing." EverWalk International has these regional long-distance events that would walk 20 miles a day for 120 miles total, but now, they're doing these journeys that are 5 to 10 miles a day. She decided she wanted to train and go at 79 years old. She kicked butt and had her walking sticks.
Is she training now?
She did her first one a few years ago in New Mexico.
Was it twenty miles in multiple days?
No, 5 to 10 miles for this one. She met Diana. Diana couldn't believe she was 79, and she said, "Come back when you're 80." She's going to be 80 in February 2023 and we're going to celebrate her birthday. I see our New York City EverWalk Chapter being more connected to EverWalk writ large. People who have done it have made friends in other states and countries. They're enjoying these virtual relationships and these other events that EverWalk puts on in different parts of the country. I would love to see more of that to make our Central Park community flourish into the larger overall EverWalk.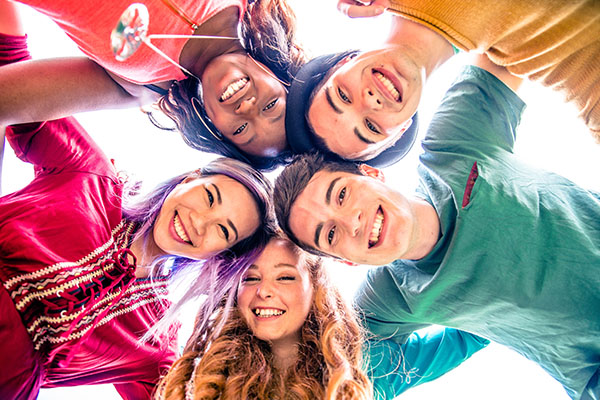 The larger EverWalk and Meetup relationship have been a blessing. Many EverWalk international locations are part of Meetup. We help to bring people there. EverWalk helps to support people. It's an amazing marriage, and we're so lucky to have it. Lastly, before we get to wrapping up, I remember you had said to me that you joined a Meetup Office Hours.
Yes, Technical Assistance.
There were a couple of suggestions there. Feel free to share any last suggestions that you might have for a Meetup organizer. One learning is starts at 4 and now you hit 87 in terms of people. That's perseverance. Any other suggestions or learnings from Meetup one-on-one or general that you would want to give to the tens of thousands of organizers that are reading this?
Use Meetup. It is a powerhouse of a tool for an organizer. I use emails. I'm so happy the chat is now there. I'm lurking and waiting for my members to chat with me. I'm like, "I'm here for you. Chat with me." It's turned on for my group and I can't wait for that to get rolling.
I got a Meetup chat from you a couple of months ago.
Discord community, I'm pretty new to that. This is for organizers to get information and share ideas, but what I love is that you have an onboarding process. That, to me, is key. What I do is I write to my members before a walk, after a walk, and I post pictures. That's the engagement and the documentation of the event.
 As a new Meetup member, if I'm looking for something else, I go back and see what's the chatter on the comments, what the pictures are, how many people are showing up, and what they are doing. That's another way to engage and retain your members. I said this to you when we met, and this is my only suggestion. I would like to be able to put videos in my emails. Right now, I have to upload them to another app and then get that link and put my link in the email. Everything is about Reels these days.
I got the video department over here. We got to prioritize this. Ann Marie is number one on the list for Q1 2023. We got it.
Thank you so much.
Those are great suggestions. The pre-communication, post-communication, and sharing of artifacts from the event are important and the best practices that ultimately lead to success. Quick questions, quick answers. Rapid fire number one, the first time you saw yourself as a leader.
I ran an afterschool program in Northwest Manhattan and I was creating the events for the neighborhood. I felt like a leader at that time.
It's energizing and impactful. If you could access a time machine and go anywhere in the world that you want at any point in time, where are you going?
Wherever that place is where there's world peace. I know tt sounds hokey.
We might have to go to another planet.
Wherever that is where we could be at peace with each other, that would be where I want to go.
You've done a lot. What's one thing left to do on the bucket list?
I want to travel more. I have to wait for retirement to happen, but that would be great.
The last question, you've done so much, but what do you most want to be remembered by?
That I was a loving and contributing human being. That matters the most. We all bring our fullest selves to everyday life. It's not the hard accomplishments. It's showing up every day and every morning waking up and saying, "How can I be my best and do my best?" At night reflecting and saying, "Did I do my best? Can I be my best? How can I do it better or differently?" That would be it.
Life is not about your hard accomplishments. It's about showing up every day in your fullest self.
Thank you for saying that. Too often, people look at the resume and the list of accomplishments that are on the resume. You have an amazing list of accomplishments. What's more impressive is your list of day-to-day impact. The hundreds, maybe even thousands of people, frankly, including the professional impact that you have had. That's more important than any CEO or other "position" people have. I am hopeful that you're not even halfway there and have many more years of much more impact at Meetup and EverWalk and beyond. Thank you so much for being on.
Thank you so much, David. This was a wonderful opportunity to get to connect with you again and the Meetup community. I appreciate your time.
—
Thanks for reading this episode with Ann Marie Rakovic. She is someone who didn't have the best experience the first time she joined Meetup, but she went back, persevered, became an organizer, and helped mentor other organizers. She participated in Meetup office hours, Meetup onboarding, and Meetup's Discord group. There are so many resources that we have at Meetup for organizers to make organizers more successful. She participates in and leads so many of them. Thank you, Ann Marie Rakovic. If you enjoyed this episode, then please subscribe and leave a review. Remember, let's keep connected because life is better together.
—
I have something important to share. Check out my new book, Decide & Conquer, to get to know my story at Meetup. The hardest thing about community leadership is making tough decisions when the stakes are high. They were never higher than when Meetup was owned and sold by WeWork. In my new book, Decide & Conquer, I'll walk you through a counterintuitive framework for decision-making and the epic journey of Meetup's surprising survival. Good leaders deliberate. Great leaders decide. Order my book by visiting DecideAndConquerBook.com or anywhere books are sold. You'll like it.
Important Links
Last modified on January 18, 2023