Keep Connected Podcast
Keep Connected is a podcast about the power of community hosted by David Siegel, CEO of Meetup.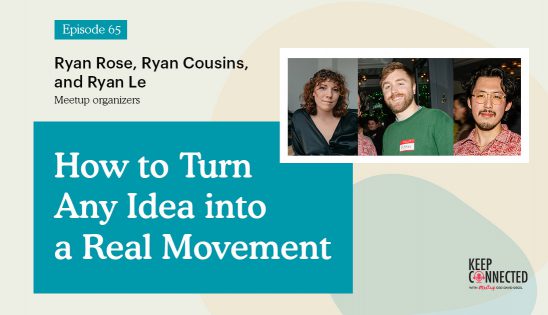 David sits down with organizers of the Ryan Meetup group, a community dedicated to people named Ryan. Hear how their simple concept for connecting over a shared first name led to a viral blowout in NYC.