Plant ownership is more than just a way to beautify your home or your backyard. There's a reason why buying plants became one of the biggest pandemic trends—plants give you purpose. Unlike other decorative items you could adorn your space with, plants actually need your care and attention. Having that sense of responsibility, even if just for a simple watering routine, can help you feel more essential and grounded in your daily life.
Contrary to what you may think, summer is not too late to start your home garden! There are dozens of vegetables and herbs that you can plant in July. If you don't have the space for a garden, you can also go to a local nursery and pick up potted plants that will thrive in your home. No matter what your particular situation is, you can activate your green thumb this summer.
Physical, mental, and social benefits of gardening and plant maintenance
Working on a home garden can improve your overall health in a myriad of ways. First, while home gardening isn't a super strenuous activity, it does require some physical exertion. Regular exercise is one of the pillars of a healthy lifestyle.
Plus, when you're out gardening, you'll be soaking up the sunlight. Although you should wear sunscreen to protect against UV rays, getting out in the sunshine is essential for human health and wellbeing. Your home garden is also a direct source of vegetables and herbs that you can use to make healthy meals at home.
You don't need to miss out on the benefits of plant maintenance just because you don't have your own garden. One option is to join a community garden in your area, which can deliver all of the benefits of home gardening with the added bonus of socializing with other green thumbs. You could also try keeping houseplants, which has been proven to help relieve stress, and is one of the most enjoyable ways to turn your home decor from drab to fab.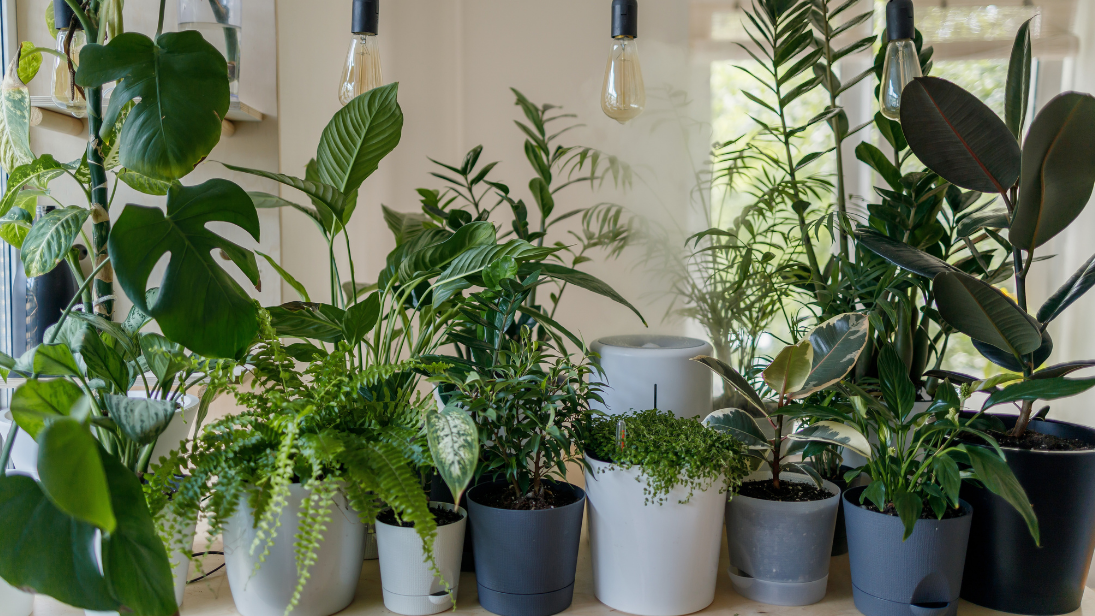 How to start your plant maintenance hobby today
If you're going to be gardening, the first step is to figure out which plants grow best in your environment during this time of year. For example, this helpful guide from The Spruce shows that July is a good time to plant greens like arugula, spinach, parsley, and cilantro if you're located in the north-central United States. However, if you're in the southern part of the country, your July climate is more amenable to vegetables like peppers, squash, and eggplant.
Once you know what plants you're going to grow, it's time to think about the light and space constraints of your garden. You don't want to overcrowd your garden, because each plant needs enough area to soak up water and expand. Do some simple research to find out which of your plants like lots of sunlight and which should avoid prolonged exposure. Seed the more delicate plants near a bush or under the shade of a tree.
Many of these same concepts hold true for houseplants, too. A little research can prevent you from ordering a plant online that has no business living in your environment. As with a garden, you should think about the areas of your home that get the best sunlight and offer the most space for growth. Another factor to think about is your schedule: do you travel often? If so, consider buying houseplants that don't require frequent watering, such as spider plants, sago palms, and succulents.
How Meetup can help grow your planting passion
Even if you're gardening solo around your home, Meetup is a great resource for getting practical advice from other green thumbs. Better than just searching the internet for answers, Meetup is full of real people who can share their knowledge and skills with you directly. Take part in a community like Crop Swap LA to meet fellow gardeners and exchange extra fruits, veggies, or other garden goodies.
If you don't have your own home garden, Meetup can help you get involved in a local community garden. For example, the New York Roof Deck and Roof Gardening Meetup Group. The group is open to anyone interested in gardening, with no previous experience or gardening tools of your own required. If you're getting into houseplants, you could join a group like the Salt Lake City-based Utah House Plant Enthusiasts, which cultivates a thriving culture of trading plants, seeds, and growing ideas.
No matter where you are, you can easily create your own Meetup group and bring together the best botanists in your town.
Mary Garcia (she/her) is Meetup's Content Manager and editor of the Community Matters blog. When she's not writing, Mary organizes a swamp fiction book club on Meetup. Find her on LinkedIn.
Last modified on June 20, 2023