Social distancing guidelines around the world have left communities disconnected and eager to support one another in their time of need. Even well-established networks face the challenge of quickly converting in-person events to online gatherings. The pandemic hasn't stopped the need for strong brand-driven communities, but it has increased the demand for relevant and accessible online events.
Jenn Jinhong, Developer Programs Lead for Microsoft Azure, supports a global network of local organizers and their communities in part using Meetup Pro's community management tools. Jackson Filho, a Developer Marketing Manager for Microsoft in Brazil, partners with local organizers to help them plan and run Azure community events. Jenn and Jackson have been finding new ways to keep organizers informed and equipped with the resources they need to move Azure Tech Communities' events online.
Here's what they've learned so far from moving to online events and how Microsoft is rising to the challenge of supporting its organizers on the front lines.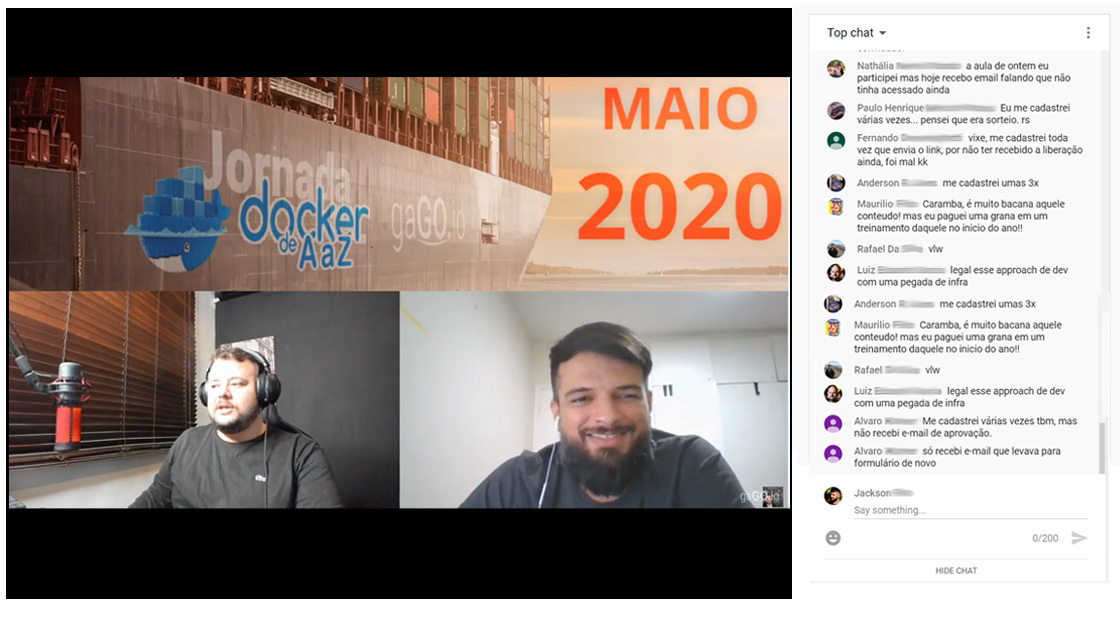 Communities are stronger together
Organizers focused on in-person events have known for a long time that communities are stronger when they're connected. This is a big opportunity when engaging with online audiences, as well. When it comes to online events, those connections can translate into cross-group collaboration opportunities.
For Brazil's Azure community, collaboration is a key ingredient in hosting successful online events. Organizers from different local communities across the country are stepping up and helping each other. Unrestricted by travel, local organizers can drop in on events in other regions and offer guidance to organizers who are still learning the ropes of hosting their own online events.
According to Jackson Filho, organizers from a new group in the Azure Tech Communities Meetup Pro network, OnTheCloud, got advice about hosting an online event from a larger well-established tech group. He highlighted the camaraderie, sharing that organizers from both groups spent time together in the waiting room and shared resources before the event opened to members.
There's a bonding amongst community leaders in the waiting room before the event starts. They're having fun. Sometimes there's a 'going live' countdown before the event starts.

Jackson Filho, Microsoft's Developer Marketing Manager for the Azure community
Breaking down geographical barriers also opens the door to inviting experts from around the world. For example, the .NET São Paulo group included a Microsoft speaker from the United States to join one of their online events.
Online resources means online engagement
Some of the benefits of online events, such as no traffic and lower venue costs, are convenient, and others have fundamentally changed the way communities engage. There are new opportunities to reach audiences by hosting more frequently and by recording events.
Microsoft supports organizers with logistics of in-person events, but coordination takes time and limits the number of events, so it's amazing to see how moving online allows for more events and topics covered in a month.

Jenn Jinhong, Developer Programs Lead for Microsoft Azure
In the Azure community, event organizers are not only hosting more events—they're now creating a library of valuable content to share with new members or those who couldn't make it to a live event. They post these on-demand events to social channels, and the conversations from a single event can continue long after the livestream ends.
Recorded content can also be packaged with additional resources, such as e-books that track when members are engaged and help predict what content they want next. Organizers are more likely to access resources from Microsoft experts when they have reason to seek it out.
What's next for online communities
On Meetup, organizers have been getting people together in person for almost two decades. Many have been thrust into organizing online events and after only a few weeks, they're doing a good job, but there's still a lot to learn.
For example, event organizers should rethink the swag they give away at events. It might be a special resource, such as an exclusive e-book, or digital swag like an exclusive badge or image for groups in the network. The upside is that this new swag is easy to distribute, very useful and more environmentally friendly.
Having a common bond between your communities helps to build a larger sense of community in local areas and around the world. Groups in the same Meetup Pro networks just have a head start.
When we announced we could no longer host the large conferences we've been preparing, it was a real nerve-racking experience. But then we were reminded about the Azure Tech Communities Meetup program and it brought a lot of peace in my mind to know there was still something keeping everyone connected.

Jackson Filho, Microsoft's Developer Marketing Manager for the Azure community
Organizers who used to get together once or twice a year can collaborate more frequently, like never before. Tech communities have been meeting up for decades. Now organizers have a new set of tools to expand their reach.
Last modified on June 23, 2021